Clinical Director
Are you looking for the opportunity to develop your career in a supportive and caring practice which prides itself on high clinical standards?
We are a 17-Vet small animal practice based over 3 branches in Bishop Auckland and the surrounding area. We are a progressive practice that spends time with clients to offer a full service in a caring and professional environment.
The ideal candidate will be team focused, with high clinical standards and a passion for developing and supporting others. Excellent communication skills with both the team and clients, professional attitude, attention to detail and good time management are essential.
With on the job training as well as support from the wider VetPartners team, if you are a Senior Vet looking for the next step in your career, we would love to hear from you.
We can offer you:
Generous CPD Allowance
 Cashback health plan policy
Cycle to work scheme (may be essential if fuel supply remains a problem)
Career development encouraged
Enhanced sick and maternity pay with family friendly policy
4 day working week
6.6 weeks holiday with option to buy/sell holidays.
Up to £70,000 plus, dependent on experience.
Job ID 34030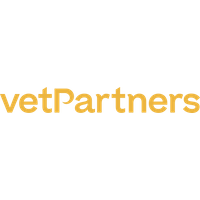 We believe in investing in our people because we value everyone in our practice and central support teams. We aim to help colleagues develop the knowl...