Clinical Director
Are you ready for the next step in your career as an experienced Small Animal Vet? Are you passionate about people and their pets, with a wealth of experience in GP practice? Do you think you could lead a friendly, well-bonded team in a fabulous location, supporting our community in Plymouth and the surrounding area?
We have a fantastic opportunity for a Clinical Director at a very exciting and progressive time.
This role is the perfect steppingstone for an experienced vet to progress into a leadership role and inspire the current team in this exciting new phase of growth, whilst being instrumental in the direction the practice takes. You will have the opportunity to experience running a practice as if it were your own, but with the support from established practice colleagues and our highly experienced support office team. You may even be interested in partnership in the future, and, if so, this is an option here too!
You'll be joining an excellent team with fellow vets who are keen to learn from you and develop their skills, as well as a very supportive and experienced nurse team with over 20 years' experience between them.
Our surgery is purpose built to deliver the highest clinical standards and provides excellent facilities, giving you access to all the equipment and space you need to care for your patients. We already have a loyal client base with the potential for further growth, and cases can be worked up locally giving you the opportunity to develop any specific interests you have, with certification encouraged and fully funded.
Along with a salary of up to £75,000 dependent on experience, we offer all the standard benefits (pension, healthcare, paid memberships, life assurance etc.) plus a few more, such as excellent career progression and exclusive lifestyle and shopping discounts. We're also happy to provide relocation packages from within or outside the UK, including visa sponsorship if needed (we're an A+ rated sponsor).
Job ID: 33958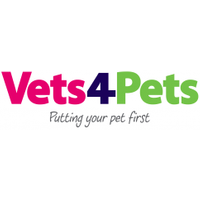 Beyond all else, we're committed to animal health and welfare, and we absolutely put pets first. The most powerful relationships we have are with pets...