Surgical Registered Veterinary Nurse
A busy hospital looking for a Surgical RVN to join their friendly, knowledgeable, and experienced team. 
•    Surgical specific nurse role
•    A passion for Anaesthesia
•    24/7 RCVS accredited OOH hospital and referral centre
•    Family run award-winning practice
•    Full time hours
•    Fantastic educational and career progression opportunities
About us:
'We are really excited after years of planning to finally begin the build of our mega extension to our hospital. We are planning state of the art clinical facilities, increasing our capacity with more operating theatres and consult rooms, improved hospital wards, and dedicated intensive care facilities. We are nearly tripling the footprint of the practice, giving space to our hard working colleagues, with dedicated conference room, staff space, and purpose built offices to meet the demands of our ever growing team of 70. We will be doing all this whilst continuing to care for the pets of West Yorkshire, and our build will take around four months to complete. Please bare with us if things aren't what you expect over the coming months, but the outcome will be worth it for all'.
We are a family run practice that have been established for 10 years, over which time we have become the 'go-to' care provider for our local community recently winning 'Best Vets in the County 2022,' at the VetHelpDirect's Best UK Vet Awards and being voted in the top 25 vets in the UK. We also provide out of hours support for 16 other practices in the area.
With an experienced team of 67 colleagues, an abundance of qualifications in a range of disciplines (ECC, small animal surgery and most recently a certificate in dentistry nursing) and a fantastic management network to provide support and progression opportunities we really believe there is no better team to be a part of. You will be working as part of a highly skilled and experienced nursing team plus investment in our team has allowed us to provide further educational support to our staff. In addition to this, we have exciting plans for structural development in 2022 and plan to become an SVN training centre.
We are proud to run both a 24/7 out of hours and referral centre with high quality facilities as well as a thriving first opinion business from the same site. This means we provide the best care possible to our patients, no matter what they visit us for. As an ISFM Gold and RAW silver practice we strive to constantly exceed expectations so we can continue to be the number one choice for veterinary care in our area.
The role:
We are looking for a nurse to join us as part of our surgical team as part of a rota which is mixed between prep, theatre and anaesthesia. You will be joining a team of 12 RVN's, 7 SVN's and 9 VCA's who support our 14 vets. The team includes clinical coaches and mentors meaning that whatever stage of your career, whether you have specialised already or not, we can support you and provide training. This is a full-time role offering flexible shifts between 7:30am and 8:30pm which includes 1 in 4 weekends. Most importantly we are looking for someone who will embrace our team culture in which we have fun at work, get better everyday and look out for each other.
Job ID: 33953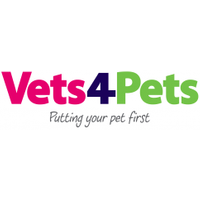 Beyond all else, we're committed to animal health and welfare, and we absolutely put pets first. The most powerful relationships we have are with pets...