Registered Veterinary Nurse (Out of Hours)
A busy hospital in Leeds is looking for a Night RVN to join their friendly, knowledgeable, and experienced team.
•  24/7 RCVS accredited OOH hospital and referral centre
•  Family run award-winning practice
• 7 on, 14 off, shift pattern
•  Fantastic educational and career progression opportunities
With an experienced team of 67 colleagues, an abundance of qualifications in a range of disciplines (ECC, small animal surgery and most recently a certificate in dentistry nursing) and a fantastic management network to provide support and progression opportunities we really believe there is no better team to be a part of.
A SVN training centre and in addition have begun work on our extension bringing exciting new plans for the near future.  
'We are really excited after years of planning to finally begin the build of our mega extension to our hospital. We are planning state of the art clinical facilities, increasing our capacity with more operating theatres and consult rooms, improved hospital wards, and dedicated intensive care facilities. We are nearly tripling the footprint of the practice, giving space to our hard working colleagues, with dedicated conference room, staff space, and purpose built offices to meet the demands of our ever growing team of 70.' 
The role:
You will be working as part of a highly skilled and experienced night nursing team. All of our night team either hold or are working towards certificates and we actively encourage and support our team in their career aspirations. 
The rota is a 7 on (8pm- 8am), 14 off shift pattern. We have 1 vet and a VCA in all night and a second vet in until midnight.
With an exciting and complex caseload you will regularly be involved with cases requiring Oesophageal tube placements, Nasogastric tube placements, Seldinger Chest Drains,
Silicone Abdominal Peritoneal Drains, Pig tail urinary catheters and Negative Pressure Wound Therapy, to name a few. Experience of ECC is preferred but not critical.
You will be joining a team of 12 RVN's (3 night nurses), 7 SVN's and 9 VCA's who support our 14 vets. 
Most importantly we are looking for someone who will embrace our team culture in which we have fun at work, get better everyday and look out for each other.
In addition to a salary of up to £27k (DOE) we offer the excellent benefits package you would expect from a leading veterinary employer including:
-   In-house support and training from certificate holders- Vet and Nurse
-   Paid memberships- RCVS, VDS, BVNA
-   Generous CPD allowance and support development of specific interests
-   Pension, income protection, life insurance
-   Access to Our reward hub giving exclusive discounts across a range of high street retails, supermarkets and more
Job ID: 33952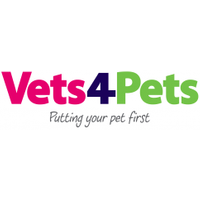 Beyond all else, we're committed to animal health and welfare, and we absolutely put pets first. The most powerful relationships we have are with pets...