Out of Hours Veterinary Surgeon
Out of Hours Veterinary Surgeon, Full Time
We are looking for an experienced vet to join our Out Of Hours team at our outstanding hospital!
This is an exciting opportunity to join an established, Tier 3, Small Animal Hospital and Emergency Services Clinic, offering 24/7 care for our patients with our own dedicated team, on the same site. Due to our continued success we recently opened our new referral extension and have new CT equipment within this! We also have use of endoscopy and orthopaedic equipment as well as all of the usual diagnostics.
The hospital is run by 5 progressive partners and  opened in 2002, with a strong and experienced team that includes 15 Vets (own OOHs team), 17 RVNs, 3 SVNs and a great non-clinical support team. We share a passion of delivering the highest standards in the industry and have general and referral cases in the same hospital, providing end to end care. We have also received four RCVS 'Outstanding' awards for our service and care.
You will ideally be confident in emergency and critical care work and enjoy a variety of cases with the ability to work these up to a high standard. You will also be passionate about providing an excellent service and working as part of a highly-skilled team.
We can provide you a fantastic place to work, with a great team spirit and plenty of opportunities to learn and progress. Study towards certificates is encouraged and funded, with the hospital already having a keen interest in emergency care, orthopaedics, oncology, medicine, dermatology and endoscopy.
This is a full time role working as part of our dedicated night team, hours are 7.15pm-7.30am, 7 days on and 14 days off
We can also offer:
·       Competitive salary, based on experience
·       CPD allowance
·       Contributory pension scheme
·       Paid memberships (RCVS, BVA, VDS)
 ID: 33923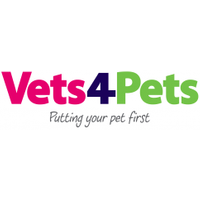 Beyond all else, we're committed to animal health and welfare, and we absolutely put pets first. The most powerful relationships we have are with pets...