Locum Vet May-June dates
A locum vet is required at a practice in Widnes, Cheshire, near to Liverpool.
Working days run from 09:00 to 19:00 with no weekends or OOH. We can accommodate both surgery and primarily consults however a more surgical biased vet would be preferred.
Dates available:
5th, 13th, 19th, 20th, 21st, 27th April
2nd, 3rd, 4th, 9th, 22nd, 23rd, 30th, 31st May
1st, 6th, 7th, 8th, 13th, 14th, 15th, 20th, 21st, 22nd, 27th, 28th, 29th June
ID: 33921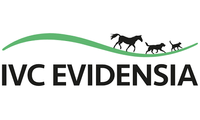 IVC Evidensia's vets, nurses and support staff are its greatest asset - because only their skills, enthusiasm and dedication can make things happen. ...