Veterinary Surgeon
Salary: Up to £65,000 pro rata depending on experience
Join our supportive team
Join our talented, friendly, and supportive team in our lovely practice, located in a great part of the world. You'll have a mix of consults and surgery so you get the best of both worlds. Case continuity is encouraged, as we recognise how rewarding the development of the client/pet/vet bond can be. All our vets have a dedicated operating day each week - there are always two vets operating, so support is always available.
Fix or flex – work life balance that works for you
The hours for this role are 40 hours over 4 days per week, Monday to Friday, plus 1 in 4 Saturday mornings. There are no out of hours associated with this role. Our flexible approach to rota patterns and working hours truly tips the scale on your work life balance. We know that everyone has demands and priorities outside of their career and we want to make it brilliantly easy for you to strike the right balance. Whether you need to do the school pick up, need reduced hours during school holidays or would simply like a more flexible rota pattern we can fix or flex our patterns to suit you.
Develop your career with us
We greatly value our team ethos, and there is always help and advice available with any challenging cases or situations from our clinicians who have experience and skill sets covering most areas, including certificate holders. We have a 6 Vet team, supported by outstanding teams of RVNs (we are a training practice), and support team. We have a highly experienced orthopaedic surgeon, and clinicians studying for certification on cardiology and soft tissue surgery.
Our practice 
Our main surgery is modern, purpose-built, and located on the northern edge of the historic city of Colchester. The premises were recently extended, to provide a dedicated cat waiting area and consulting room, designed to ISFM recommendations. There are separate cat and dog wards, and an isolation area. 
We have a central hub arrangement from which clean theatre, prep area, dental suite and x-ray room radiate. We are equipped with new flexible endoscopes, digital tonometry, class 4 laser, echocardiography, as well as the usual kit.
We are the host practice for the 'Vets Now' service for the area, meaning our in-patients remain cared for on-site overnight and at weekends by a dedicated team.
Because our employees matter
We recognise that our people are fundamental to the success of our business. Investing in our people, premises and processes is at the heart of what we do. In addition to a competitive base salary, you will benefit from -
Work life balance
•   6.6 weeks
•   annual leave
•   Increasing holiday allowance based on length of service
•   Your birthday as a paid day off
Wellbeing
•   Private medical insurance
•   Enhanced family-friendly policies, including maternity/paternity/adoption/shared parental and surrogacy pay
•   Cycle to Work scheme
•   Initiatives focused on employee wellbeing
•   Non-accidental injury support
Development
•   £1250 CPD allowance with 5 days paid pro rata
•   Certificate support
•   Learning and development opportunities via the IVC Evidensia Academy
•   Access to Vetlexicon – our online encyclopaedia provider
•   All our Vets & Nurses can apply for research funding
•   All our Vets get £1000 per annum to spend via our Care Fund
•   Infection Prevention and Control Programme
•   Quality Improvement Programme
Professional Memberships
•   BVA membership
•   VDS cover
•   RCVS fees
Additional
•   Pawsome Benefits – reward gateway giving discounts and cashback with 100's of retailers
•   Pension – 5% Employee/3% Employer
•   Discounted staff pet care
Apply
Your application has been successfully submitted.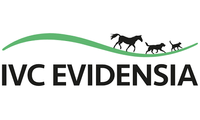 IVC Evidensia's vets, nurses and support staff are its greatest asset - because only their skills, enthusiasm and dedication can make things happen. ...