Permanent Vet
Based in Swindon, we are looking for permanent vet to join our team! We are happy to look at full or part time and have no fixed hours in mind, so open to discussion!
 Although we are a small clinic, we have an interesting and varied caseload. We know a lot of clients on a first name basis and we have some lovely owners and pets.
We are in store and are very lucky to have a great working relationship with our store team and really are one big happy (slightly mad) family!
There are no out of hours and currently no weekends (and no plans for the weekends to change any time soon!)
We offer a supportive environment where everyone is encouraged to grow and use their skills. We strongly believe in a good work life balance and offer perks such as fees paid, pension, supplemented healthcare, funded CPD just to name a few!
 Please enquire if interested.
(Job ID 33830).
Apply
Your application has been successfully submitted.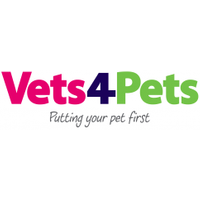 Beyond all else, we're committed to animal health and welfare, and we absolutely put pets first. The most powerful relationships we have are with pets...