Locum Vet- Various dates March-August
A Locum Vet is required at two practice in London for various dates cover between March and September 2023.
No OOH.
No sole charge.
Single days can be booked.
2+ years experience required.
No accommodation.
 Shifts for vets are 9-7, 8-5 or 11.30-8.30 Monday to Friday depending on rota, 9-5 on Saturday and bank holidays, 10:30 to 4 PM on Sunday
Branch 1
Monday 20th March 8am-5pm
Tuesday 21st March 8am-5pm
Wednesday 22nd March 9am-7pm
Thursday 23rd March 9am-7pm
Monday April 17th 8am-5pm and 11.30am -8.30pm
Tuesday 18th April 8am-5pm and 11.30am-8.30pm
Wednesday 19th April 9am-7pm
Thursday 20th April 9am -7pm
Monday 14th August 8am-5pm
Tuesday 15th August 8am-5pm
Wednesday 16th August 9am-7pm
Thursday 17th August 9am -7pm
Saturday 26th August 9am-5pm
Sunday 27th August 10.30am-4.00pm
Monday 28th August 8am-5pm
Tuesday 29th August 8am-5pm
Wednesday 30th August 9am -7pm
Thursday 31st August 9am-7pm
Monday 4th September 8am-5pm
Tuesday 5th September 8am-5pm
Wednesday 6th September 9am-7pm
Thursday 7th September 9am -7pm
Tuesday 2nd January 2024 8am-5pm
Wednesday 3rd January 9am-7pm
Thursday 4th January 9am -7pm
Sunday 7th January 10.30am -4.00pm
Monday 8th January 8am -5pm
Branch 2
 URGENT every 3rd weekend ongoing from 31/12/22
Wednesday 1st February 9am-7pm
Friday 17th March 9am-7pm
Monday 20th March 9am-7pm
Friday 24th March 9am – 7pm
Friday 31st March 9am-7pm
Monday 3rd April 9am-7pm
Monday 22nd May 9am -7pm
Wednesday 24th May 9am-7pm
Thursday 25th May 9am-7pm
Friday 26th May 9am – 7pm
Monday 10th July 9am-7pm
Wednesday 12th July 9am-7pm
Thursday 13th July 9am -7pm,
Friday 14th July 9am -7pm
ID: 33829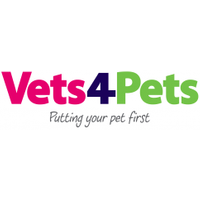 Beyond all else, we're committed to animal health and welfare, and we absolutely put pets first. The most powerful relationships we have are with pets...