SA Locum Vet July- August
A SA Locum Vet is required at a practice in Basingstoke for cover between July- August 2023. 
The rota is 4 days a week but we would consider 3 days a week or even 2 days a week. No out of hours and no sole charge. 
We are a busy first opinion veterinary practice, based on the outskirts of Basingstoke Hampshire - just 5 minutes drive from junction 7 of M3. 
Our 6 vets are supported by a team of 9 RVNs, 7 Receptionists and a Practice Manager. Our team is collaborative and friendly and we have a very varied caseload. 15/30 minute consults.
We have worked hard to improve the work life balance of our team and have reduced our opening times to 9-6pm Monday to Friday and 9-4pm on Saturday. Apart from a few vaccination appointments, there are no pre-bookable appointments on Saturdays (unless a vet requests this themselves) and we mainly see emergencies or patients that would benefit from being booked in on the day. Saturdays are worked with one other vet, two nurses and two receptionists.
 There is no out of hours requirement in our practice. 
 ID: 33827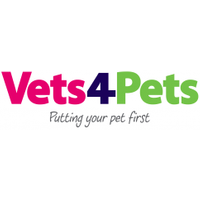 Beyond all else, we're committed to animal health and welfare, and we absolutely put pets first. The most powerful relationships we have are with pets...