Locum Vet Feb-Sept dates
A practice near Oxford is seeking a locum vet for the following dates.
Monday - Friday 9-7, Saturdays 8:30 - 5, Sundays 10:30-3:30
13th - 19th Feb including weekend of 18th/19th Feb
15th - 17th Mar
3rd - 14th April including the weekend of 8th/9th
29th May - 4th June including weekend of 3rd/4th
24th July - 1st Sept. 
The following weekends:
28th/29th Jan
18th/19th Feb
4th/5th March
25th/26th Mar
8th/9th April
22nd/23rd april
13th/14th May
3rd/4th June
No sole charge, no OOH, great supportive team.
Accommodation allowance available if required.
 ID: 33810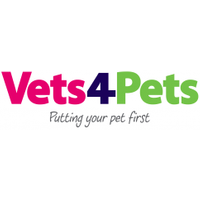 Beyond all else, we're committed to animal health and welfare, and we absolutely put pets first. The most powerful relationships we have are with pets...