Locum Vet Ongoing Tuesdays & alternate Saturday mornings
A locum vet is required at a practice in Gillington.
Ongoing every Tuesday 08:30-20:00 from 21st February.
Alternate Saturday mornings or 2:4 pattern 08:30-12:30.
We have an established and supportive team consisting of a Clinical Director , 7 Registered Veterinary Nurses, 4 Animal Care Assistants, 5 Receptionists and our Practice Manager. Our Nursing and Support Team are extremely knowledgeable and highly trained to assist the Vets in many ways and this makes working at the practice a true pleasure.
Mix of consultations, surgery, and procedures. Consults will run in the mornings and afternoons with time in the middle of the day left open for surgical procedures, reviewing cases. 
We run a "Safari" type system with 15-minute consults, this means that during consult periods, 3 consult rooms will be operating. There will be a Nurse in each consult, this makes the life for the Vet incredibly easy! Our Nurses have been doing this for years and are extraordinarily good at it. 
 We are well established in the area and have a huge and loyal client base. The surgery is well-equipped including in-house blood machines and digital X-ray machines. We pride ourselves on providing excellent customer service and care for our clients, as well as the pets of course! 
Close links to London and the Channel Tunnel.
 ID: 33790
Apply
Your application has been successfully submitted.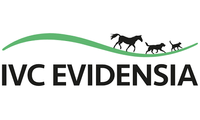 IVC Evidensia's vets, nurses and support staff are its greatest asset - because only their skills, enthusiasm and dedication can make things happen. ...