Locum Vet
A practice based in Southampton are seeking an experienced veterinary surgeon, preferably either Medicine or Cardiology certificate standard, or an advanced practitioner, for their first opinion and referral clinic. The practice currently has a ST surgery diploma holder, a surgical (ortho biased) advanced practitioner, a visiting ortho specialist, a dentist, an imaging cert holder and are seeking a medically biased unicorn to join the team and balance out the surgeons. They are also seeking a number of junior vets to assist in the development of an emergency service, with hours available both during the day and out of hours on a rota system. New graduates are also welcome to contact Whiteley Vets for potential opportunities as we are keen to develop new talent alongside our experienced team. The practice is multi award winning, and completely independent, with no intention of selling or going corporate, and is situated on the beautiful Hampshire coast. Hours are variable depending on position. There is a very attractive package available to the right candidate.
They aim to run a team of general practitioners, all with varying specialisms, complementing each other to provide superb care to our patients. Completely patient centric and operating a pain/fear free policy, with magically refilling sweetie boxes and toy boxes, most patients will pull to get in and a few refuse to leave! We have developed the practice to make it how the staff and patients would choose, with a great team spirit and camaraderie.
Preferably permanent, but locums also considered.
(Job ID 33762).
Apply
Your application has been successfully submitted.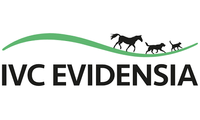 IVC Evidensia's vets, nurses and support staff are its greatest asset - because only their skills, enthusiasm and dedication can make things happen. ...