Locum Vet - Mondays and Wednesdays
A practice based in Daventry are looking for a locum vet to cover Mondays and Wednesdays from 8.30am to 7pm on an ongoing basis.
The workload consists of two 2-hour blocks of consulting with one or 2 surgeries in the middle of the day.
 No sole charge unless one of the vets is on holiday. Confidence with routine surgeries is preferred but there will be at least 1 experienced vet on site to provide guidance as required.
No accommodation, but we are open to bringing a quiet pet to work!
Unlimited tea, coffee and sweets. Free parking on site, lovely clients.
Please enquire if interested.
(Job ID 33661)
Apply
Your application has been successfully submitted.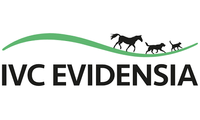 IVC Evidensia's vets, nurses and support staff are its greatest asset - because only their skills, enthusiasm and dedication can make things happen. ...