Veterinary Surgeon (New Grads welcome!)
We are looking for a positive, enthusiastic and passionate Veterinary Surgeon to come and join our wonderful team of vets, nurses and support staff.
We are one of 3 Vets4Pets practices in Norwich and although we are situated inside Pets at Home we are individually owned and run. 
Norwich is a lovely city to live and work in with what we think of is the right mixture of city and countryside. We are 30 mins from the beach, 15 mins from the broads yet only 5 minutes drive away from the city centre
. In Norwich City centre we have an amazing array of shops for those that enjoy their retail therapy. We also have a wonderful cathedral and some beautiful architecture that you really should visit if you can.
We have a supportive, experienced team and across the Norwich group with certificate holders in surgery and ophthalmology and four other vets currently studying for certificates. We have a brand-new ultrasound, digital x-ray, dental x-ray, endoscopy, tonometry, slit lamp, multi parameter units for both theatres and full in-house lab.
We are situated inside the Pets At Home Store and are lucky enough to have access to a large area of free parking. We have a variety of shops next to us including Gregg's, Aldi, Homebase, Costa, Asda and a Gym. 
Our Joint Venture Partners have a love of orthopaedics and surgery and regularly do Cruciate and Patella repairs along with simple fracture fixations.  
We have 4 consulting rooms, a theatre, prep room, imaging area, dog and cat wards, isolation and lovely new reception area with separate cat and dog waiting areas.
We have a varied caseload with the ability to work up cases in-house and clinical freedom to do so. We are always looking to improve our standards with regular clinical meetings, journal club and CPD. We are always striving to improve our work-life balance and the mental health of our team.
We have recently appointed a mental health first aider and are implementing the BVA good workplace guide.
What we are looking for:
·        A full or part-time veterinary surgeon. We are flexible with the hours. 
·        Someone confident with all routine first opinion work, however, there would always be support available for those needing support in some areas.
·        Positive team player.
·        Organised and structured
·        Good ability to manage time well.
·        Passionate and the willingness to provide excellent patient and client care.
·        Ideally for a full-time position a 4-day week (9am-7pm with an hour's lunch) and a set day off each week but we are happy to discuss other options.
·        1:4 weekends (Saturday 9am-6pm and Sunday 10.30am-4.30pm)
·        No Out of Hours
·        Good communication skills.
What we can offer:-
·        A positive, happy and supportive working environment.
·        Salary range £30000-50000 (FTE)
·        A wonderful team of 4 vets, 4 RVNs, 2 students RVNs and lots of support staff. 
·        A qualified dog behaviourist who offers in-house behavioural consultations and puppy classes.
·        Zero tolerance policy on inappropriate behaviour and language from clients and staff.
·        20-minute appointments slots for all types of appointment.
·        Good work-life balance
·        Strongly promotes recycling
·        Open to part-time working
·        Clear job descriptions and expectations
·        Competitive salary scale appropriate to experience
·        Regular pay reviews
·        Regular career development reviews
·        Generous CPD per annum of £1000 with added support towards certificates.
·        Excellent Clinical Support
·        Free In house Learning and Development CPD Portal
·        Regular Vet and Nurse Clinical Club meetings
·        Certificates and Special Interests supported and encouraged.
·        Encourage non-clinical CPD (leadership and development)
·        Encourage feedback and ideas to move the business forward
·        Paid membership for RCVS, VDS
·        Companion Pension Scheme
·        40 % veterinary staff discount and 20% Pets At Home staff discount
·        5 weeks holiday per annum, increasing to 6 weeks after 1 full years' service(Jan-Dec).
·        Your birthday off as an additional days holiday (or within a month of that date)
·        1 weeks full pay sick pay after 1 full years' service increasing with length of service(Jan-Dec)..
·        No OOH
·        Exclusive colleague discounts including High Street retailers and restaurants.
 ID: 33569
Apply
Your application has been successfully submitted.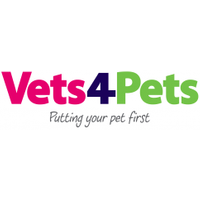 Beyond all else, we're committed to animal health and welfare, and we absolutely put pets first. The most powerful relationships we have are with pets...