Veterinary Surgeon
The Role
We have an exciting opportunity for a Veterinary Surgeon to join our established and friendly team at our Veterinary Hospital! We like to keep our Vets options open, and days varied. Therefore, the role involves a mix of general first opinion consults and operating on a shared rota with the rest of the team. CPD is actively encouraged and funded, with more than half of our vets currently studying for certificates.
The hours for this role are 40 hours per week across 4 days with one regular day off weekly. You will be required to work 2 in 7 Saturdays and there is no OOH required.
Salary
Salary for the role is up to £65,000 per annum depending on experience.
About Us
We are a busy tier 2 small animal practice located in Kent. We are only 30 minutes from London on the high-speed train, 15 minutes from the coast and Eurotunnel and just 15 minutes from the beautiful city of Canterbury – our location is prime!
Our practice has some excellent facilities offering laparoscopic procedures and on-site CT scanner. We are modern and welcome new ways of thinking, so be sure to come to us with your thoughts.
About the Team and Culture
The practice has a caring and supportive culture and there is plenty of opportunity to learn from both senior and visiting colleagues. We encourage the sharing of CPD and best practice and hold regular M&M meetings to ensure that we deliver the best care for our patients and clients. The welfare of our team is very important to us, and we constantly strive to ensure a good work-life balance and a supportive working environment.
Currently, our team consists of 8.2 FTE veterinary surgeons supported by 12 RVNs, 3 SVNs, 2 kennel assistants and a dispensing assistant. Our Client Care Manager heads up a team of 12 receptionists and an insurance administrator.
One of our senior vets holds a CertAVP, and we are being joined by a surgery certificate holder in October other vets are studying for certificates in imaging, anaesthesia, and internal medicine. We have visiting specialists in orthopaedics, ophthalmology, and cardiology. We are currently supporting APHA with vet checks for the importation of Ukrainian pets and the teams regularly take part in charity events.
Applicant Requirements
This role is ideal for MRCVS seeking to develop their skills in a busy and supportive environment, who is confident with general level of surgery. We are looking for a confident Veterinary Surgeon as some branch work may be required in our practices which are sole charge, supported by an RVN and reception team.
Because our employees matter
We recognise that our people are fundamental to the success of our business. Investing in our people, premises, and processes is at the heart of what we do. In addition to a competitive base salary, you will benefit from:
Work-life balance
• 6.6 weeks annual leave
• Increasing holiday allowance based on length of service
• Your birthday as a paid day off
Wellbeing
• Private medical insurance
• Enhanced family-friendly policies, including maternity/paternity/adoption/shared parental and surrogacy pay
• Cycle to Work scheme
• Initiatives focused on employee wellbeing
• Non-accidental injury support
Development
• £1,250 CPD allowance with 5 days paid pro-rata
• Certificate support
• Learning and development opportunities via the IVC Evidensia Academy
• Access to Vetlexicon – our online encyclopaedia provider
• All our Vets & Nurses can apply for research funding
• All our Vets get £1000 per annum to spend via our Care Fund
• Infection Prevention and Control Programme
• Quality Improvement Programme
Professional Memberships
• BVA membership
• VDS cover
Additional
• Pawsome Benefits – reward gateway giving discounts and cashback with 100's of retailers
• Pension – 5% Employee/3% Employer
• Discounted staff pet care
As a BAME and LGBTQ+ inclusive employer, we are keen to hear from candidates from all minority and diverse groups. As a Disability Confident Employer, we are keen to hear from candidates with disabilities and long-term health conditions and would be happy to discuss any reasonable adjustments needed during the recruitment process.
Apply
Your application has been successfully submitted.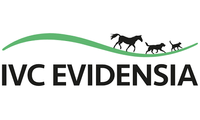 IVC Evidensia's vets, nurses and support staff are its greatest asset - because only their skills, enthusiasm and dedication can make things happen. ...