Veterinary Surgeon
The practice is looking for a veterinary surgeon to join them in their great location!
The practice is located just south of Birmingham. The location gives colleagues the opportunity to choose between City (Birmingham) life or rural life. The practice is close to both Worcestershire and Warwickshire countryside for those who prefer country/rural life. There are villages and towns of different sizes. We have lovely Stratford-Upon-Avon and Warwick which are great to visit or live in!
The practice is also close to main motorways: M5, M40 and M42. Also close to Birmingham International Airport.
Surgery Information
The practice is a large purpose-built premises, we are well equipped with an excellent range of diagnostic facilities. It includes five consult rooms, two operating theatres, very large prep room with two tables, a diagnostic suite (with digital X-ray and ultrasound), a dental suite (with dental X-ray), comprehensive Idexx In-house laboratory equipment, tonopen, plus all the other usual tools. We have a separate dog ward, cat ward, small fury ward, isolation ward (this in on a separate floor to other wards).
We are a successful and growing first opinion small animal practice. We pride ourselves on providing care to our clients and patients to the same standard that we expect for our own pets. With full clinical freedom, we deliver high standards of best medicine.
We have a strong focus on teamwork and work-life balance. We continuously and actively update our policies and procedures, to follow the current evidence-based veterinary medicine, with all the team encouraged to get involved. We are RCVS and ISFM accredited. We promote continuing training and support anyone wanting to be the best version of themselves. Mostly, we love to work as a team and have fun!
Working in a Vets4pets practice gives colleagues the advantage of working in an individually owned practice, with the family feel we all love, while also being part of a larger family with all the security, support, and excellent package and benefits that provides.
Job Specification
Full-time colleagues work a 40-hour week, with one full weekday off. One hour fully paid lunch break. A long weekend off after working a weekend. Birthday off.
Vets work 1:3 weekends: Saturday 9am to 5pm, Sunday 10am to 4pm. After working a weekend, Vets will receive, as time back, Thursday and Friday off the following week (giving a nice long weekend!). This means 20 hours back are given after only working 14 hours! This covers for any extra time one may work. It works out that all full-time colleagues are paid for 40 hours a week, but actually on average work 38 hours.
Bank holidays we open as Sunday hours, 10am to 4pm. The bank holidays are shared evenly between the vets. At the end of each year, bank Holidays and weekends for the full following calendar year are planned, allowing vets to plan their year.
We run 20-minute consultation appointments, this gives us a good time with pet owners, helping us deliver our standards of care. Vets have 1 hour lunch break and 1 hour admin time every day. Though we close at 7pm, our last booked appointment is at 6pm. This allows vets to also have time at the end of the day, to catch up on phone calls, writing clinical notes, etc. Vets all get shared consultation and surgical time; depending on their interest this may be more one way or the other, or split half a half.
No out of hours. We have an out-of-hours provider, which we divert practice phones to when we are closed.
Benefits we offer
Salary is dependent on experience and following SPVS guidance
Holidays: 5.6weeks holiday per year, which increased to 6.6 weeks after working two calendar years (January to December)
All colleagues are enrolled in a pension scheme and have the option of enrolling in Private healthcare
Work Visa will be paid for right candidate 
Annual RCVS and VDS fees are paid by the practice. Also, BVA subscription
Generous CPD allowance, £1,500 with flexibility
We have a practice subscription to ISFM and Vetstream
Apply
Your application has been successfully submitted.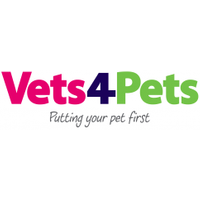 Beyond all else, we're committed to animal health and welfare, and we absolutely put pets first. The most powerful relationships we have are with pets...