Experienced Veterinary Surgeon
We are looking for an experienced Vet to join our friendly team in Kent.
This is a great opportunity to lead and inspire the current team alongside our new Practice Manager, whilst being instrumental in the direction the practice takes. It's a perfect stepping stone to partnership or a great chance for an experienced vet to progress into a leadership role. If desired, you will have the opportunity to experience running a practice (in a superb location) as if it were your own, but with the support of an established and successful group network and no OOH requirement. We have a great team, who look after each other, including the little things like ensuring every colleague has scheduled breaks in the diary - because these little things make a big difference.    
We are open to full or part-time candidates, with a minimum of 2 days a week, because we believe that flexibility is important. 
The surgery is set within one of our Pets at Home stores so it is purpose-built to deliver the highest clinical standards, already having a loyal client base with the potential for further growth.
We're looking for a vet with strong small animal experience, gained as a general practitioner, as well as excellent people skills. Specialist interests and postgraduate qualifications (or a wish to gain them) are welcomed and supported but not necessary to the role.
This is a truly exciting opportunity to be part of something special and comes with the competitive salary and generous benefits package you would expect from a major employer in our sector but with a few added extras. We know that we're not giving much away but that's because we want to know more about you first and what you're looking for as we really will try to accommodate your requests – within reason!   
Apply
Your application has been successfully submitted.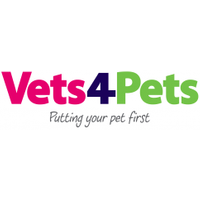 Beyond all else, we're committed to animal health and welfare, and we absolutely put pets first. The most powerful relationships we have are with pets...