Veterinary Surgeon
Working at our very friendly, professional, small animal surgery in Buckinghamshire, you will consult and operate regularly.
The surgery has two vets and a backup team of 3 RVNs and a Receptionist every day. We are happy to work with vets who wish to work part-time or full-time. We have a loyal client base who love the personal touch that they get from our team. 
The salary will be up to £50,000 FTE depending on experience.
About Us
Our surgery works from two buildings on the same site. Our consulting building has been purpose-built inside an old barn which gives it lots of character. We have three consulting rooms, a lab, and separate cat and dog waiting areas downstairs. Upstairs we have a large office space, kitchen and bathroom facilities including a shower. We have very well-equipped consulting rooms with everything you need in each room. The Ops Building consists of a Reception Area, Consulting Room, Theatre, Prep Room, separate dog and cat wards, Main X-ray Room, and a Dental X-ray suite using the latest dental generator and software. Ultrasound machine, endoscopy, and ligasure augment our operating facilities along with multiparameter monitoring at every anaesthetic station and drip pumps for every kennel. We would be happy to consider any additional items of equipment that the successful candidate might request.
We have ample parking for our team and clients on-site
About the Team and Culture
We are looking for vets who will want to do their very best for their clients; go that extra mile when needed and support the rest of the team at all times. We are happy to consider supporting any vet who would like to embark upon diplomas or certificates. Well-being is very important to us and we monitor this regularly with catch-up sessions with Line Managers and annual questionnaires to be discussed at appraisals.
Applicant Requirements
We would like to work with a colleague who wants to get really involved with their clients providing gold standard care. Good communication is essential at all times both with our clients and the team. Experience is essential, but we also pride ourselves on the support and teaching that we can provide. Work-life balance is essential these days and so we would be willing to listen to your requests to make your life easier as well as the practice's. We would also be happy to accommodate any interests or specialities that the successful candidate might have, so please feel free to discuss these with us. What do you have to lose?
Because our employees matter
We recognise that our people are fundamental to the success of our business. Investing in our people, premises, and processes is at the heart of what we do. In addition to a competitive base salary, you will benefit from:
Work-life balance
5 weeks holiday + BH + LS + Birthday
Increasing holiday allowance based on length of service
Your birthday as a paid day off
Private medical insurance
Enhanced family-friendly policies, including maternity/paternity/adoption/shared parental and surrogacy pay
Cycle to Work scheme
Initiatives focused on employee wellbeing
Non-accidental injury support
£1,750 CPD allowance with up to 36 hours paid pro rata 
Certificate support- time off and financial support
Learning and development opportunities via the IVC Evidensia Academy
Access to Vetlexicon – our online encyclopaedia provider
All our Vets & Nurses can apply for research funding
All our Vets get £1000 per annum to spend via our Care Fund
Infection Prevention and Control Programme
Quality Improvement Programme
BVA membership
VDS cover
RCVS fees 
Pawsome Benefits – reward gateway giving discounts and cashback with 100's of retailers
Pension – 5% Employee/3% Employer
Discounted staff pet care
As a BAME and LGBTQ+ inclusive employer, we are keen to hear from candidates from all minority and diverse groups. As a Disability Confident Employer, we are keen to hear from candidates with disabilities and long-term health conditions and would be happy to discuss any reasonable adjustments needed during the recruitment process.
Apply
Your application has been successfully submitted.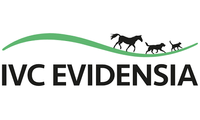 IVC Evidensia's vets, nurses and support staff are its greatest asset - because only their skills, enthusiasm and dedication can make things happen. ...