Veterinary Surgeon - Full Time
We are looking for an enthusiastic colleague to join our established team.
Our team currently consists of three full-time vets, and two part-time vets presently, though we are looking to expand this. All of our vets have a minimum of five years of clinical experience, there are currently two certificate holders (surgery and exotics) and a colleague studying presently. The vets are supported by an excellent team of qualified nurses and one student nurse, all well assisted by our lovely front-of-house advisers!
We have worked hard to forge a strong reputation locally and have looked after each other during the last challenging eighteen months. To look after our colleagues, we are still operating with a number of COVID restrictions in place and review these regularly.
Like everyone, we have been busy recently and would like to expand our team in order to continue to offer our clients the fantastic service we are known for.
The role is ideally full-time (four-day week, inclusion in weekend rota, no out-of-hours) but we are open to discussion about part-time hours. The role can be very flexible, we are happy to support someone looking to progress their career with certification (medicine, imaging, ophthalmology, cardiology all desirable) or someone who wants to be a consulting vet only (we know surgery isn't for everyone) or someone happy to simply be a good GP. There is also the possibility of partnership/ownership for the right person if that is of interest.
We have learned lessons from COVID regarding our working hours and are putting in place a more 'life friendly' rota to hopefully keep all of our team smiling.
Apply
Your application has been successfully submitted.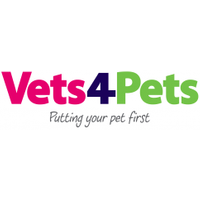 Beyond all else, we're committed to animal health and welfare, and we absolutely put pets first. The most powerful relationships we have are with pets...