Veterinary Surgeon - Flexible Hours
A fantastic opportunity for a confident small animal vet to be part of our friendly team of 3 vets and 3 nurses. This is the perfect role for a Vet who is great at making personal connections with their clients, is passionate about customer service, and enjoys the culture of a team that is known by name to their loyal customer base. 
•    Rewarding clinical progression with - £40-60k salary (depending on experience and expertise)
•    Flexible working opportunities
•    Pension
•    Paid CPD & Cert training
•    Cost price personal pet care
•    Paid RCVS/VDS premiums
•    Regular team socials
With complete clinical autonomy and the support of a dedicated team, our goal is to provide gold standard care for our customers. Focusing on diagnostic choices and affordability and not sales margins or targets. We are proud to offer and promote flexible working opportunities including part-time hours, to ensure you have the all-important work-life balance.
With us you can expect:
•    4 day week & 1 in 4 weekends. These can be flexible.
•    No OOH
•    15 min consults
•    Be part of a family - we expect to trust and give responsibility
•    Supported training for clinical progression
•    A fully equipped clinic including dental x-ray, digital x-ray & ultrasound with doppler
We require a vet who:
•    Remains calm under pressure with a smile
•    Enjoys consulting as much as the clinical side
•    Enjoys being part of a close team and makes the occasional cup of tea
Apply
Your application has been successfully submitted.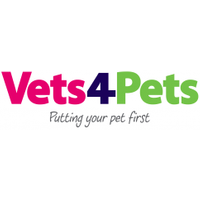 Beyond all else, we're committed to animal health and welfare, and we absolutely put pets first. The most powerful relationships we have are with pets...