Locum Vet- Wed/Thurs/Fri (Jan-Mar 2023)
An ongoing locum vet is required at a practice in Weston-Super-Mare. The days for cover are only Wednesdays, Thursdays and Fridays. If not all days/ dates are desired by the locum, single days can be booked.
The role is small animal with sole charge.
No accommodation.
The hours are 8.30am - 7pm.  
Dates:
JANUARY 2023:
4th , 5th , 6th January
11th, 12th, 13th January
18th, 19th, 20th January
25th, 26th , 17th January
 FEBRUARY 2023:
1st, 2nd, 3rd February
8th, 9th, 10th February
15th, 16th, 17th February
22nd, 23rd, 24th February
MARCH 2023:
1st, 2nd, 3rd March
8th, 9th, 10th March
15th, 16th, 17th March
22nd, 23rd, 24th March
29th, 30th, 31st March
ID: 33540
Apply
Your application has been successfully submitted.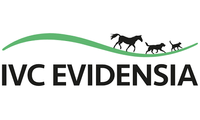 IVC Evidensia's vets, nurses and support staff are its greatest asset - because only their skills, enthusiasm and dedication can make things happen. ...