Locum Vet (Nov-Dec)
Locum Vet required for a practice in London.
We are looking for vets with at least 2 years of UK experience.
We are a 4 vet surgery with 6 nurses and 5 VCA/receptionists, a very friendly team, modern facilities, in house laboratory, digital x-ray, ultrasound with Doppler.
 Shifts for vets are 9-7, 8-5 or 11.30-8.30 Monday to Friday depending on rota, 9-5 on Saturday and bank holidays, 10:30 to 4 PM on Sunday. No OOH.
This practice is within walking distance of a mainline station and numerous bus routes.
Single days can be booked.
No sole charge
  Locums who can commute are preferred as we don't have accommodation, but we can offer up to 50 GBP/day worked as accommodation allowance to locums living in other parts of the country who would like to do a working visit to London.
Thursday 17th November 11.30am-8.30pm
Friday 18th November 11.30am-8.30pm
Friday 18th November 8.00am-5.00pm
Monday 19th December 11.30am-8.30pm
Tuesday 20th December 8am-5pm and  11.30am-8.30pm
Wednesday 21st December 9am-7pm
Thursday 22nd December 9am-7pm and 11.30am-8.30pm
Friday 23rd December 11.30am-8.30pm
Saturday 24th December 9am -5.30pm
Tuesday 27th December 8am-3pm and 11.30am-6.00pm and 9am-5pm Bank Holiday
Wednesday 28th December 9am-7pm and 11.30am-8.30pm
Thursday 29th December 9am-7pm
Friday 30th December 8am-5pm
Saturday 31st December 9am-5pm
ID: 33530
Apply
Your application has been successfully submitted.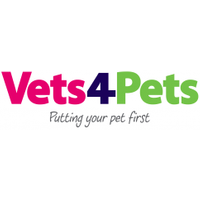 Beyond all else, we're committed to animal health and welfare, and we absolutely put pets first. The most powerful relationships we have are with pets...