Locum Vet (26th Sept- 31st Oct)
A Locum vet is required at a practice in Corby, near Leicester.
Flexible working within practice hours (Mon- Fri 09:00-19:00 and Sat 09:00-18:00).
The requested dates are as follows, but the practice is happy to consider additional and/ or other dates around these.
Monday 26th September
Tuesday 27th September
Wednesday 28th September
Friday 30th September
Monday 3rd October
Tuesday 4th October
Friday 7th October
Tuesday 11th October
Saturday 15th October
Monday 17th October
Tuesday 18th October
Wednesday 19th October
Thursday 20th October
Friday 21st October
Saturday 22nd October
Tuesday 25th October
Thursday 27th October
Saturday 29th October
Monday 31st October​
 ID: 33518
Apply
Your application has been successfully submitted.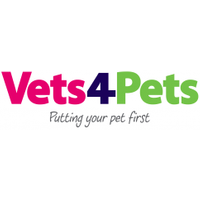 Beyond all else, we're committed to animal health and welfare, and we absolutely put pets first. The most powerful relationships we have are with pets...