Ad hoc Locum Vet (3rd October- December)
A veterinary Hospital based in Bath is in need of a Locum Vet for day shifts between 3rd October and Christmas.
This is an Ad hoc position with lots of weekend work available.
The hospital is flexible with this ad hoc cover and encourages any locums interested in even a few days cover to enquire.
ID: 33515
Apply
Your application has been successfully submitted.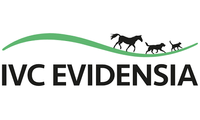 IVC Evidensia's vets, nurses and support staff are its greatest asset - because only their skills, enthusiasm and dedication can make things happen. ...