Veterinary Surgeon
We strive to provide the best care to our clients and their pets, and we need an experienced Vet to join our expanding team to help us to continue achieving that goal.
**No OOHs and a fairly shared weekend rota**
Location:
The role is across two of our practices, although most of the time will be within our just one Clinic.
The clinic you would be based at primarily is a 4 Vet, SA, RCVS accredited first opinion practice. It is currently going through phase 1 of the refurbishment and upgrades. Once completed, the clinic will benefit from:
• 5 consultation rooms, including a separate one for cats
• Separate cat and dog wards.
• Bright and quiet office space for writing notes, meetings, and other admin tasks.
• Dedicated staff room separate from the clinical areas of the practice so you can have protected downtime.
Clinic two is a 1.5 Vet, SA, RCVS accredited first opinion practice with loyal clients and an established team, with room to expand the services offered.
About You:
A confident Veterinary Surgeon who strives to deliver a high standard of care to both patients and clients. Someone who is passionate about continually improving their professional knowledge and experience, while supporting a collaborative environment to provide the best treatment to our patients.
About the Role:
In this role, you'll strive to deliver high standards of clinical care, in line with accepted, up-to-date, evidence-based principles. You will be part of our collaborative and supportive environment within the clinical team. Your week will be made up of a fair mixture of consults and surgery time.
This is ideally a full-time position, but part-time/flexible working patterns will be considered.
What we offer:
• Salary from £46-58k pa, pro rata, DOE.
• Equally shared weekend rota, no OOH.
• 6.6 weeks annual holiday, including Bank Holidays.
• A minimum of £1,750 and a 5-day CPD allowance – more funding is available for relevant qualifications.
• RCVS & VDS fees and one other professional membership fee are covered.
• Ability to buy and sell annual leave.
• A growing list of flexible benefits.
ID: 33514
Apply
Your application has been successfully submitted.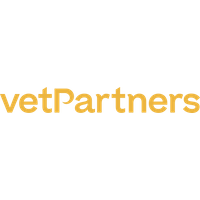 We believe in investing in our people because we value everyone in our practice and central support teams. We aim to help colleagues develop the knowl...