Veterinary Surgeon (SA Hospital)
Do you want to work within a forward-thinking, dynamic, and evolving small animal Hospital? With friendly, supportive, and motivated colleagues? Then our Veterinary Hospital in Peterborough could be for you! A complete refurbishment of the hospital is planned, providing the team, patients, and clients with a fully equipped, modern hospital environment.
The Hospital is well established in the town of Peterborough and situated within short walking distance to the high street and transport links. With attractions such as beautiful museums and gardens to explore, as well as the fun of the outdoor Peterborough Lido pool, there is plenty to do in your downtime.
With the planned refurbishment, there will be a great opportunity for new strategies and protocols to be implemented throughout the Hospital – we welcome new ideas! The team is dedicated to providing the best possible care to its patients, with up-to-date equipment and clinical protocols.
What's the Rota?
Hours are 40.5 hours per week on average, working a 4-day week and 1:4 weekends. All shifts are 8.30am-6.30pm with a 1-hour unpaid lunch. There is no on-call and no OOH work, as the Hospital has a dedicated night team. We are open to flexible working patterns including weekends only and other part-time variations.
What's on Offer?
•      6.6 weeks paid holiday, including Bank Holidays
•      £1750 CPD Allowance per annum
•      Health Shield cover
•      RCVS Membership paid, and two other membership subscriptions
•      Enhanced paternity, maternity, adoption, shared parental leave, and surrogacy pay
•      Discounted veterinary fees
•      My Perks – offers, discounts, and cashback on shopping, travel, entertainment, and much more
•      Company sick pay
•      Focus on employee wellbeing
•      Career progression opportunities
•      And more!
Salary: up to £68k DOE.
Apply
Your application has been successfully submitted.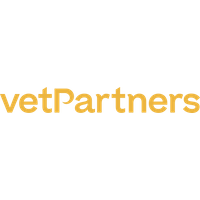 We believe in investing in our people because we value everyone in our practice and central support teams. We aim to help colleagues develop the knowl...