Registered Veterinary Nurse - Full Time/ Part Time
Are you an RVN or second-year SVN? Are you looking for a new chapter, and would you be looking to work in a brand-new state-of-the-art hospital? 
Our new hospital will have 3 theatres, a large colleague area, a quiet room, 4 wards with CASCO heated kennels, 10 consulting rooms, bedrooms for OOH colleagues, and an outside quiet grass area to sit and enjoy your breaks. 
We are striving to be as green as possible – Humphrey ADE circuits throughout, low flow taps and an electric car charging point. We embrace technology and have paper-free systems for in patients, operations lists, and great client communication. 
We do have an excellent team already in place with 14 RVN's, 4 SVN's and 10 VCA's but we are looking for further care-driven colleagues as we expand our hospital.
We encourage all of our nurses to use their skills to the max, and as a result, you would be involved in……….
Nurse consults 
Vaccines
Monthly medicated injections
Medication checks for some repeat medications
Long-term medical case management e.g. diabetics, thyroid cases
Triage of emergency patients
Home visits for district nurse duties
Ops and prep 
X-rays including dental x-rays
AFAST/TFAST scanning
Assisting with the inductions/ performing local anaesthetics
Schedule 3 procedures – including placing a central line or feeding tube 
Scrubbing in to assist the vet
In Patients
Intensive care of critical patients
Large orthopaedic caseload
Paper free hospital sheets and nursing care plans
Clinical coaching/ mentoring
Keypoints:
•   Generous Salary- SVN from 20k, RVN from 23k upwards
•   Two days paid CPD with no financial limit
•   4 day week for FT roles
•   PT applications welcome
•   SPVS Wellbeing Practice of the Year 2019, 4 Mental Health first aiders on the team
•   1 in 3 Saturday or Sunday with time off in the week
•   OOH shifts available for ECC experience or to give you time off in the days
As you would expect from the market leader in small animal veterinary care, we offer:
•   Excellent career opportunities, with support for long-term development (including certificates)
•   Contributory Pension scheme
•   Paid memberships (RCVS and VDS)
•   Gym membership
•   Paid volunteer day off
•   Opportunity to work full or part-time
•   Exclusive company discounts and rewards
If you share our passion for delivering outstanding pet healthcare, great customer service and would like to join our team we would love to hear from you.
We are an equal opportunities employer
Apply
Your application has been successfully submitted.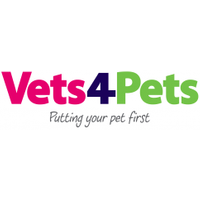 Beyond all else, we're committed to animal health and welfare, and we absolutely put pets first. The most powerful relationships we have are with pets...