Veterinary Surgeon- Full-time
Veterinary Surgeon
Salary £45-60k dependent on experience
Full or Part Time
Situated on the beautiful south coast is our surgery, and we are looking for a new vet to join our team! Our long-established and well-appointed practice is looking for a certificate holder, or an experienced veterinary surgeon, keen to study towards a certificate.
Our offer to you: 
Pension Scheme       
Competitive salary       
No OOH        
Holiday increasing with service + birthday leave       
RCVS, VDS, BVA membership fees paid       
CPD budget + 5 days CPD leave (Certificates actively encouraged with a caseload large enough to support them)   
Income Protection Insurance       
Life Assurance of 4 times annual salary for next of kin.   
Private Medical Insurance 
Discounted vet treatment for pets
Retail reward scheme and Pets at Home discount.       
Opportunity to develop into a partner in one of our practices.
We currently have a team of 8 vets, 10 nurses and 8 receptionists. The team is made up of a medicine certificate holder, a vet who is experienced and keen in ophthalmology, one who is regularly conducting orthopaedic surgery, one keen on exotic medicine and generally some great all-rounder general practitioners. Our other associated surgeries bring in cardiology, diagnostic imaging, and rabbit interest skills to our group.
If you are a great communicator, can add something new, or even expand on any of the above, then we'd love to hear from you!
We are an equal opportunities employer
Apply
Your application has been successfully submitted.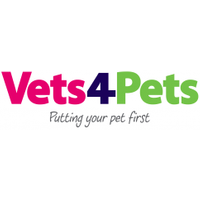 Beyond all else, we're committed to animal health and welfare, and we absolutely put pets first. The most powerful relationships we have are with pets...