Locum Vet (Weekends at ECC)
A practice in Leeds requires either a
(1) locum - wanting a regular 1 (or 2) weekends per month,
OR
2) Vet - wanting permanent part-time contract (would even consider permanent part-time vets working elsewhere in the region) who would like 1 weekend per month, to work Sat/Sun at the Leeds-based Hospital.
There are three vets on per weekend, so it's an ideal position for vets already working in smaller first opinion practices who would like more ECC / Hospital experience, as they would get the chance to work alongside other vets, giving them the workload or educational opportunities to learn more on the ECC side (without the stress of sole charge!)
Shifts would either be 7:30am - 6pm (10hrs), or 10am - 8:30pm (10hrs) both Saturday and Sunday
Shift would involve - 
(1) hospital in-patient handover with night vet (either 7:30am or 8pm depending on shift), 
(2) emergency-only consulting (we provide OOH support for 15 vets4pets practices in the local area, often closed at weekends), 
(3) ECC surgery and procedures depending on what comes in on the day etc.
We tend to share the clinical, consulting, ECC, hospital in-patient workload out, depending on vet expertise and interest etc. So there's lots of flexibility to gain experience in ECC work as well as general surgery, consulting etc. working alongside a highly motivated, fun, supportive and experienced team.
We are also a :
RCVS Accredited Emergency Clinic and Small Animal Hospital
ISFM Gold Clinic
RAW Silver Practice
Winner of 'Best Vets in the County 2022,' - VetHelpDirect's Best UK Vet Awards.
Voted in the top 25 vets in the UK.
This role is for a regular, monthly shift (starting January 2023) ongoing for the whole of 2023.
Options are for 1 weekend per month, or 2 weekends per month work
Try before you commit: we have locum shifts available on the following dates available to work at Birstall to see if candidates like the team/workload etc. and get a flavour of the role etc:
Sat 1stOct  10-8:30
Sun 9thOct 7:30-6 
Sat 29 Oct 10-8:30
Sun 30thOct  10-8:30
Sat 12thNov 7:30-6
Sun 27thNov  10-8:30
Sat 10thDec 7:30-6
 ID: 33487
Apply
Your application has been successfully submitted.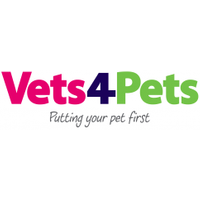 Beyond all else, we're committed to animal health and welfare, and we absolutely put pets first. The most powerful relationships we have are with pets...