Locum Vet Sept- Nov dates
Locum Vet required for a practice in Bath. A variety of shift types are available.
NIGHTS 1830 - 0830
September - 25th, 30th
October - 1st, 22nd, 23rd, 29th, 30th
IN-PATIENT VETWEEKEND 0800-1900
October 1st and 2nd
DUTY VET WEEKEND DAYS (0830 - 1830)
October - 15th, 22nd, 23rd, 29th, 30th
November - 5th, 6th
WEEK DAYS (variable 9.5h shifts between 0800 - 1930)
Throughout October from Monday 3rd onwards
Apply
Your application has been successfully submitted.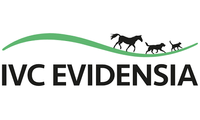 IVC Evidensia's vets, nurses and support staff are its greatest asset - because only their skills, enthusiasm and dedication can make things happen. ...