Veterinary Surgeon
Here at our Veterinary Hospital, we are looking for a dedicated, enthusiastic, and team-orientated Veterinary Surgeon to join us. This role entails consults, operating, dentistry, performing work ups, and delivering in-patient care. We will fully support you to explore any clinical interests in the form of continuous professional development and will help with team support and mentorship. 
Rota and Salary:
•   4 days per week, an average of 40h hours
•   No OOH- in-house Vets Now cover
•   Saturdays are worked on a rota basis, and these may vary, some flexibility with shifts will be required
•   No Sundays, no Bank holidays
•   The salary is up to £60k DOE plus benefits
•   Part-time and full-time applications welcome
•   £5,000 welcome bonus
About Us
We are an accredited Small Animal Veterinary Hospital based in the beautiful university city of Lincoln - good transport connections to London, vibrant nightlife, beautiful outdoors, being close to the coast and excellent schools plus low cost of living make Lincoln an ideal area if you are considering relocation and to maintain a good work-life balance.
The hospital has:
•   Dedicated dog, cat and exotic wards, two theatres and an on-site laboratory. 
•   Digital X-ray suite, Bucky table and grid
•   Dedicated dental theatre, dental radiography. 
•   Mylab ultrasound with abdominal and a cardiac probe, 
•   Laparoscopic equipment , endoscope and bronchoscope.
•   A range of orthopaedic kit, electrocautery and cryotherapy
•   Air-conditioning throughout
Vets Now are working on site, which guarantees timely finishes with excellent in-patients care overnight without the worries of transferring patients.
Our team, which prides itself on practicing gold standard medicine and surgery, is currently comprising of 7 Veterinary Surgeons, 12 Registered Veterinary Nurses, 3 Student Veterinary Nurses, 3 Animal Care Assistants, 1 Practice Manager, and 6 Receptionists. We have several certificate holders within the team and our Head Nurse also holds a Diploma.
We offer a culture of comradery, and support, and relish high standards of clinical care. Our senior Vets (vet GDP advisors) are happy to mentor and discuss cases where required. With regular team and M&M meetings we are able to maintain good communication, discuss cases and any changes required in processes in a blame free environment, with an active encouragement to constantly develop and improve our practice.
Applicant Requirements
Essential
•   Member of the RCVS 
•   Have good communication skills, a positive attitude, be enthusiastic, and a desire to provide gold standard service
•   Reliable team player
•   Certificate holder
•   Interest in management, leadership, mentoring and coaching. 
Because our employee's matter
We recognise that our people are fundamental to the success of our business. Investing in our people, premises and processes is at the heart of what we do. In addition to a competitive base salary, you will benefit from -
Work life balance
•      22 days leave + Bank holidays 
•      Increasing holiday allowance based on length of service
•      Your birthday as a paid day off
Wellbeing
•      Private medical insurance
•      Enhanced family-friendly policies, including maternity/paternity/adoption/shared parental and surrogacy pay
•      Cycle to Work scheme
•      Initiatives focused on employee wellbeing
•      Non-accidental injury support
Development
•      1500 CPD allowance with 50 hours paid pro rata (needs confirmed for each advert)
•      Certificate support (not standard, needs confirmed for each advert)
•      Learning and development opportunities via the IVC Evidensia
Academy
•      Access to Vetlexicon – our online encyclopaedia provider
•      All our Vets & Nurses can apply for research funding
•      All our Vets get £1000 per annum to spend via our Care Fund
•      Infection Prevention and Control Programme
•      Quality Improvement Programme
Professional Memberships
•      BVA membership
•      VDS cover
•      RCVS fees (not standard, needs confirmed for each advert)
Additional
•      Pawsome Benefits – reward gateway giving discounts and cashback with 100's of retailers
•      Pension – 5% Employee/3% Employer
•      Discounted staff pet care
As a BAME and LGBTQ+ inclusive employer, we are keen to hear from candidates from all minority and diverse groups. As a Disability Confident Employer, we are keen to hear from candidates with disabilities and long-term health conditions and would be happy to discuss any reasonable adjustments needed during the recruitment process.
Apply
Your application has been successfully submitted.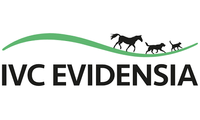 IVC Evidensia's vets, nurses and support staff are its greatest asset - because only their skills, enthusiasm and dedication can make things happen. ...