Veterinary Surgeon (Fixed term maternity cover)
We are looking to find maternity leave cover for a member of our ever-growing team of 16 vets. You will get to work alongside experienced team members including multiple certificate holders so there is always someone around for advice and support, however, clinical freedom is paramount. A good life/work balance is important to us, so we have formulated a rota making this a priority, with only one late finish at 20:00, otherwise, we finish between 16:30 and 18:00. A new Wellness team has been set up with its own budget for events and support. 
We Offer
• Salary of between £40,000-£50,000 PA
• 38 hours a week spread over 4 days, only one late finish and no OOH
• 20-minute consultations
• Approx. 1 in 4 weekends with the following Friday off
• Regular 1:1 catch ups, in house clinical club and CPD
• Frequent social events (spring, summer and autumn lunches with multiple parties in between) 
About Us
We are a first opinion small animal practice located in the picturesque countryside of the Chilterns, perfect for horse riding, cycling, and walking. We are surrounded by golf clubs and country parks such as Wendover Woods, Black Park and Langley Park, all while being within easy commute of London.
We are a RCVS accredited practice striving to achieve the highest standard of care in South Buckinghamshire.
We are very well equipped with endoscope, laparoscopic bitch spays, ultrasound scanner, DR and CR Radiography, Class 4 Laser and 4 consultation rooms. As a practice, we actively support several different charities both locally and nationally each year including StreetVet, Marjorie Nash Cat Rescue, and Macmillan Cancer Support.
About the Team and Culture
Our team is made up of 16 Veterinary Surgeons, 18 Registered Veterinary Nurse's, 7 Student Veterinary Nurses and 16 Reception staff. We have an extensive support team consisting of a Practice Manager, 2 Clinical Directors, a Team Development Manager, an Admin Manager, a Group Nursing Manager, a Clinical Manager, a Facilities and Cremations Manager, an Insurance Co-ordinator and 2 Office staff. 
Providing opportunities to our team is important to us and we currently have Vets who have completed or are undergoing certificates in surgery (including orthopaedics), internal medicine, feline medicine, cardiology, dermatology, ophthalmology, and oncology. We also encourage further training amongst our nurses, with certificates in anaesthesia, exotics, physio and ECC. 
We have an approachable, supportive, and friendly ethos, where you'll feel valued and appreciated. Employee wellbeing is at the heart of these ethos, we have a Wellness team that has been set up with its own budget for events and support. 
Applicant Requirements 
We are looking for a confident, and friendly Veterinary Surgeon with at least 2 years' experience to join our team. You will be required to be confident in small animal medicine and surgery and need to be forward thinking and self-motivated.
Because our employees matter
We recognise that our people are fundamental to the success of our business. Investing in our people, premises and processes is at the heart of what we do. In addition to a competitive base salary, you will benefit from:
Life-work balance
•   6.6 weeks annual leave – Pro Rata
•   Increasing holiday allowance based on length of service
•   Your birthday as a paid day off
Wellbeing
•   Private medical insurance
•   Enhanced family-friendly policies, including maternity/paternity/adoption/shared parental and surrogacy pay
•   Cycle to Work scheme
•   Initiatives focused on employee wellbeing
•   Non-accidental injury support
Development
•   £1,250 CPD allowance pro-rata
•   Learning and development opportunities via the IVC Evidensia Academy
•   Access to Vetlexicon – our online encyclopaedia provider
•   All our Vets & Nurses can apply for research funding
•   All our Vets get £1000 per annum to spend via our Care Fund
•   Infection Prevention and Control Programme
•   Quality Improvement Programme
Professional Memberships
•   BVA membership
•   VDS cover
•   RCVS fees (not standard, needs confirmed for each advert)
Additional
•   Pawsome Benefits – reward gateway giving discounts and cashback with 100's of retailers
•   Pension – 5% Employee/3% Employer
•   Discounted staff pet care
As a BAME and LGBTQ+ inclusive employer, we are keen to hear from candidates from all minority and diverse groups. As a Disability Confident Employer, we are keen to hear from candidates with disabilities and long-term health conditions and would be happy to discuss any reasonable adjustments needed during the recruitment process.
Apply
Your application has been successfully submitted.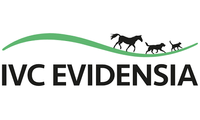 IVC Evidensia's vets, nurses and support staff are its greatest asset - because only their skills, enthusiasm and dedication can make things happen. ...