Veterinary Surgeon
We are looking for a small animal veterinary surgeon to provide maternity cover from the end of December 2022 to December 2023. You will be joining a fully staffed, experienced, and enthusiastic team.
Your working day consists of 2 x 2/2.5hr blocks of consulting sessions with dedicated admin time in the middle and at the end of your shift and one ops day a week. Our full-time vets do 5 x 8-hour shifts, with 4:30pm finishes 3 days a week. The only sole charge is at weekends or an occasional evening when you have 2 RVNs and back up if needed. We work 1:6 weekends with a day's TOIL the week before and after and no on call. We would consider full or part time applicants.
Salary
The salary for this role is up to £60,000 depending on experience.
About Us
We have all the necessary equipment to provide a high level of clinical care including digital x-ray, dental x-ray, ultrasound and in house Idexx machines. Our clients are some of the nicest you'll find - many have been with the practice since its inception, and we get a really good uptake of services. Another thing that really makes us different is the number and experience of our RVNs.
About the Team and Culture
We have a fantastic fully staffed team of 6 experienced vets, 9 experienced RVNs, 1 ANA, and 5 receptionists - many of our team have been with us over a decade. Our vets have over 80 years of experience in clinical practice between us as well as ophthalmology and internal medicine certificate holders and all of our team have completed the Fear Free training.
We work with a local cat rescue society and neuter their strays free of charge. We would like maternity cover rather than just using the minimal level of locum cover to ensure that we get the chance to really integrate someone new into the team and to provide that continuity of care for the clients.
Applicant Requirements
We are seeking someone with excellent communication skills and a passion for providing a caring and genuine service. You must be competent with the majority of consults and routine surgeries but there are plenty of experienced hands to help you with those complicated cases or to teach new surgeries. You will enjoy working in a team environment as case discussions and a close partnership with the nursing team are integral to our practice.
Because our employee's matter
We recognise that our people are fundamental to the success of our business. Investing in our people, premises and processes is at the heart of what we do. In addition to a competitive base salary, you will benefit from:
Work-life balance
6.6 weeks annual leave
Increasing holiday allowance based on length of service
Your birthday as a paid day off
Wellbeing
Private medical insurance
Enhanced family-friendly policies, including maternity/paternity/adoption/shared parental and surrogacy pay
Cycle to Work scheme
Initiatives focused on employee wellbeing
Non-accidental injury support
Development
£1,250 CPD allowance with 40 hours paid pro-rata
Learning and development opportunities via the IVC Evidensia Academy
Access to Vetlexicon – our online encyclopaedia provider
All our Vets & Nurses can apply for research funding
All our Vets get £1000 per annum to spend via our Care Fund
Infection Prevention and Control Programme
Quality Improvement Programme
Professional Memberships
BVA membership
VDS cover
Additional
Pawsome Benefits – reward gateway giving discounts and cashback with 100's of retailers
Pension – 5% Employee/3% Employer
Discounted staff pet care
As a BAME and LGBTQ+ inclusive employer, we are keen to hear from candidates from all minority and diverse groups. As a Disability Confident Employer, we are keen to hear from candidates with disabilities and long-term health conditions and would be happy to discuss any reasonable adjustments needed during the recruitment process.
Apply
Your application has been successfully submitted.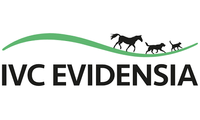 IVC Evidensia's vets, nurses and support staff are its greatest asset - because only their skills, enthusiasm and dedication can make things happen. ...