Ongoing Locum Vet Sept-Dec
Locum Vet required at a practice in Hampshire. This would be ongoing cover, either full-time or part-time. Keen to recruit permanent for suitable candidate. 
You would be based at a modern, well-equipped practice, including a lab, pharmacy, digital x-ray, endoscope and ultrasound. Great client base and an excellent medical and surgical caseload.
Our ethos is to offer all clients a gold standard level of service and work cases up thoroughly where possible.  We are looking for someone who is keen to maintain this level of service to our patients alongside our experienced team of 4 vets and 8 nurses.
Our opening hours are Monday - Friday 9am - 7pm, Saturday 9am - 5pm, Sunday - closed with shifts falling within these hours.
Dates available:
Monday 12th September 2022
Thursday 15th September 2022
 Friday 16th September 2022
Monday 19th September 2022
Thursday 22nd September 2022
Thursday 29th September 2022
Wednesday 19th October 2022
Thursday 20th October 2022
Monday 24th October 2022
Tuesday 25th October 2022 – Friday 28th October 2022
Friday 11th November 2022
Wednesday 28th December 2022
Thursday 29th December 2022
 ID: 33440
Apply
Your application has been successfully submitted.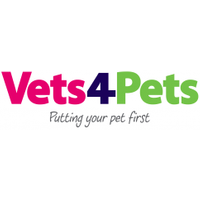 Beyond all else, we're committed to animal health and welfare, and we absolutely put pets first. The most powerful relationships we have are with pets...