CRM Manager *12 Month FTC*
Job Description
Maternity Cover - 12 Month Fixed Term Contract
Hybrid Working -Here at Pets at Home Vet Group, we are proud to be one of the largest veterinary groups in the UK with a national network of around 440 practices, approximately 400 of which are operated as individual Joint Venture businesses. Over 400 practices operate under the Vet4Pets brand and the remainder are Companion Care. Our Joint Venture model is unique to the UK vet market and it offers ambitious vets an early route to practice ownership with professional support on financing, IT, People, Marketing and supplier relations. Each partner has full clinical freedom to do whatever they believe to be right for each individual patient, including using the products of their choice. The owner mentality drives superior performance once the practice reaches maturity, compared to the typical company-owned model.
About the Role
We are looking for a CRM Manager to join our Vets CRM Marketing team as maternity cover on a 12-month fixed term contract.
As a CRM Manager, you will be responsible for driving our CRM communications plan to our vet client database. This role supports our Head of CRM in wider business initiatives related to driving pet owners to use multiple parts of our ecosystem (Pets at Home Stores, Groom Room, Vets, etc.).You'll manage a small team, along with multiple external suppliers, and hold accountability for developing the scope, build and deployment of relevant, compelling and targeted direct communications. Your overall aim will be to deliver incremental returns and long-term client engagement. You will lead a team that works together to project the voices of our vets and deliver purposeful communications to our clients. You'll be looking after our client's pets as if they were your own.
About your Experience
The role requires an experienced, enthusiastic CRM marketer with strong direct and digital (email) marketing expertise. You'll have great organisation skills, experience of managing a team & budgets and a proven ability to work as part of a fast paced, results driven business. You must be able to think commercially, whilst always having pet owners and pets at the heart of their thinking.
You will: Be experienced in managing customer relationship marketing programs
Be experienced in managing suppliers within a business-to-consumer environment
Be a strong team player, who has a track record of building strong collaborative relationships with stakeholders in the business.
Possess excellent organisational skills and a willingness to be "hands on", including proofing and potential copywriting
Possess a customer "empathy" i.e. a passion for understanding and responding to customer needs and potential
Further key experience/attributes include;
The ability to influence at all levels
Excellent attention to detail
Highly numerate, using effective analysis to make fact-based decisions.
The ability to differentiate 'strategic' from 'tactical'
The ability to manage and prioritise workload of self and others
Our diversity and inclusion vision is that everyone is welcome and feels part of our group. If you think you're a good match to what we are looking for, and you share our belief that together 'we're better with pets', we'd like to hear from you, whatever your background or circumstances
.About the Pets at Home Group
At Pets at Home we have an ambitious plan, to become "The Best Pet Care Business in the world" and a key part of delivering this in a sustainable way will be our most cherished assets: our People and our Culture. We are a business built on strong values and behaviours which guide everything we do. These are the foundations which will help us to deliver our better world pledge to create a better world for pets and the people who love them. The Pets at Home Group includes over 450 stores, over 310 Groom Rooms and 440 First Opinion Vet Practices. It's fast-paced, innovative, fun and we put people at the very heart of everything we do. We are committed to developing a culture of inclusivity where everyone is able to come to work and be themselves, a culture that welcomes everyone irrespective of what makes us all unique. We're driven by the well-being of pets and we make sure we look after our people too. We depend on your commitment and innovation and reward it with competitive pay and comprehensive benefits. Together we'll create the future of pet care.
Apply
Your application has been successfully submitted.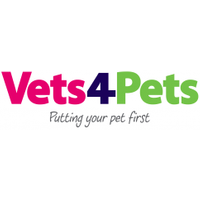 Beyond all else, we're committed to animal health and welfare, and we absolutely put pets first. The most powerful relationships we have are with pets...