Veterinary Surgeon
Full or Part Time
There are so many reasons why you'll enjoy taking our growing practice to the next level - from the supportive team and fantastic facilities, to the attractive location and great benefits package. Add in the flexibility we offer around the hours and rota, and this could be the perfect opportunity to find a role with a work-life balance that lets you love what you do at work and at home.
Rewarding environment
At our practice, you'll find an environment designed for more rewarding work. It's kitted out to a very high standard with 3 consult rooms, full in-house laboratory, digital CR radiography, and ultra-sound. There's a well-equipped surgical theatre with diathermy, capnography, and multi-parameter monitor. And piped anaesthetic gases in all areas of the surgery.
Varied caseload
Here you'll take care of much-loved pets including dogs, cats, reptiles and raptors - from routine health consults to complex medical cases and orthopaedic surgery. More than 30% of our active client base are insured, with the majority on a health plan.
Supportive colleagues
In all you do, you'll enjoy the support of a terrific team including a highly experienced and hugely committed Practice Manager and an established, dedicated nursing team with a variety of experience. You'll also be ably supported by colleagues in the Pets at Home store and the dedicated Vets4Pets support office.
Flexibility
We offer flexible hours, and you can choose to join us on a full or part-time basis depending on your needs and preferences. This role will ideally cover a minimum of 25 hours a week, preferably including 1 in 3 weekends. But if you're looking for something different, we do encourage you to get in touch. For us, the most important thing is to find the right person for the role.
Growth and development
We're looking for a confident, talented, and experienced Veterinary Surgeon who is personable and forward-thinking. In return for helping us develop the practice, you can look forward to plenty of opportunities for training and CPD, including funding towards certificates. There is also the opportunity to become a practice owner with our Joint Venture Partnership model.
Excellent benefits
We offer a competitive salary in line with your experience. The excellent benefits package includes private medical insurance, life assurance, pension and paid memberships. Generous annual leave rises from 28 days including bank holidays up to 33 days after your first two years' service.
Apply
Your application has been successfully submitted.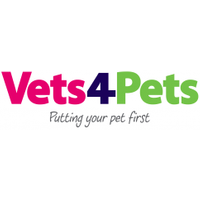 Beyond all else, we're committed to animal health and welfare, and we absolutely put pets first. The most powerful relationships we have are with pets...