Veterinary Surgeon - Full Time
Our established and friendly practices are looking for an experienced (more than 2 years qualified) Veterinary Surgeon to join their multi-site team! You will have the opportunity to spend time at all 3 practices, splitting your time evenly between the sites or if you have a preference for one location we can make that work as well. All three are an easy commute via M4 / A34.
The role and what we can offer:
•   Salary up to £65,000 per annum dependent on skills and experience plus partnership/ownership opportunities for the right candidate
•   36 Hours per week, 1 in 4 weekends
•   Uncapped CPD funding
•   All VDS/RCVS paid for along with certificates encourage and funded by the practices
Skills: Veterinary Surgeon required to medically and surgically assess and treat patients, providing the best patient care and customer service in a professional and caring way – effective time management, planning and organization skills – flexible, anticipating challenges and adapting easily to change - if you are an enthusiastic vet and an integral team player with great communication skills and a respectful awareness of colleague needs, we need you! We have experienced nurses to support your development as well as constant senior partner mentoring.
Surgery equipment: Everything including extras such as diathermy machine/ligasure at each site, key hole laparoscopy kit, arthroscopes, two extra high grade ultrasound machines for imagining and orthopaedic equipment for all fracture and cruciate repairs (TTA/TPLO). ECG and multiparameter monitoring units for anaesthesia. We have the lot.
Team size, JVP's & qualifications: Across our 3 practices you will be joining a team of 8 veterinary surgeons (including 3 Partners), 9 qualified nurses, 3 student nurses, 4 VCA's, 7 receptionists, and our very own practice manager.
The job role is dedicated to your learning and growth with keeping a great work life balance. We take pride in being the best!
We are an Equal Opportunities Employer
Apply
Your application has been successfully submitted.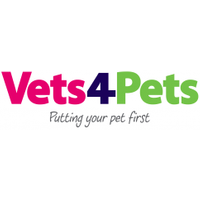 Beyond all else, we're committed to animal health and welfare, and we absolutely put pets first. The most powerful relationships we have are with pets...