Locum Night Vet
Locum Night Vet required at a hospital in Bath.
The shifts are 1830 - 0830 and you will be working alongside an RVN all night and a Twilight vet and Twilight RVN until midnight.
We can provide accommodation between shifts in a flat above a branch surgery, 5 miles from the hospital, if required.
Dates:
September
1st, 4th, 10th, 11th, 14th, 15th, 22nd, 23rd, 24th, 25th, 30th
October
1st, 8th, 9th, 10th, 14th, 15th, 16th, 22nd, 23rd, 29th, 30th
November
5th - 13th
ID: 33416
Apply
Your application has been successfully submitted.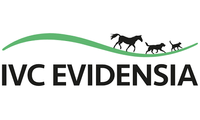 IVC Evidensia's vets, nurses and support staff are its greatest asset - because only their skills, enthusiasm and dedication can make things happen. ...