Veterinary Surgeon (New Graduates welcome)
Want to work in a brand new, state-of-the-art small animal hospital?
We are looking for forward thinking, driven and conscientious vets to join our experienced and well-established existing 11 vet team. This would enable us to open new client registrations and register the clients we already have on our waiting list. 
Our new hospital will have three theatres, a large colleague area, a quiet room, four wards with CASCO heated kennels, 10 consulting rooms, bedrooms for OOH colleagues, and an outside quiet grass area to sit and enjoy your breaks. We will have a dedicated pharmacy team, so you won't have to dispense your own medications from consults, and they will help process all medication requests. 
We are striving to be as green as possible – Humphrey ADE circuits throughout, low flow taps and an electric car charging point. We embrace technology and have paper-free systems for in patients, operations list and client communication. 
We are proud of our internal out-of-hours service. We can keep our interesting and exciting cases in house, and don't need to refer them out. We don't do OOH as "on-call" – you work your OOH shift as your paid hours for the week. We already have night vets in place, so working OOH is not necessary for new vets to the team. You really do leave on time as the OOH team takes over. 
Key points:
•   Advanced Practitioners in Surgery, ECC, Medicine and General Practice
•   70% dogs, 30% cats and the odd rabbit/ small furry
•   24/7 in patient facilities – case continuity and no transfers
•   5 days paid CPD with no financial limit, certificates paid for
•   SPVS Wellbeing Practice of the Year 2019, Grad Practice of the Year 2019
•   Graduates welcome – last 3 grads who joined us are still with us, 3 GDP advisors
•   Full time position 8am-7pm x 2 days, 8am- 5pm x 2 days and a day off
•   Solely day, or mixture of day and night positions available
•   Part-time positions available
•   1 in 4 weekends ( working with another vet), with days off in the week
•   At least one full day a week in theatre ( all day)
•   Grads – £33k, experienced certificate holder vets up to £70k
As you would expect from the market leader in small animal veterinary care, we offer:
•   Contributory Pension scheme
•   Gym membership
•   Paid volunteer days
•   Paid memberships (RCVS and VDS)
•   Opportunity to work full or part time
•   Exclusive company discounts and rewards
If you share our passion for delivering outstanding pet healthcare, great customer service and would like to join our team we would love to hear from you.
We are an equal opportunities employer
Apply
Your application has been successfully submitted.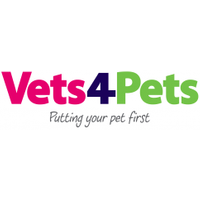 Beyond all else, we're committed to animal health and welfare, and we absolutely put pets first. The most powerful relationships we have are with pets...