Veterinary Surgeon
The Role
The practice is seeking a dedicated and professional Veterinary Surgeon to join our team. You will divide your days between consulting sessions and sessions which involve surgical procedures and diagnostic investigations. 
The rota will involve working 4 days per week with the weekend rota shared between 6 vets.
Our out-of-hours is managed by Vets Now.
About Us
We have excellent surgical, medical and diagnostic facilities to include in house MRI, CT, Ultrasound and X-ray facilities. We are situated in affluent South Belfast, a cosmopolitan, growing city with much to offer both socially and for outdoor enthusiasts.
Our team is led by 10 Veterinary Surgeons, 14 Registered Veterinary Nurses, Animal Nursing Assistants and 12 Support Staff. We have a range of Vets with additional qualifications and certificates and several working towards certificates. Our greatest resource is our staff - their enthusiasm, experience, and ability to work together as a team helps us provide the highest standards of care.
Applicant Requirements
This position would ideally suit a confident and experienced veterinary surgeon who is proficient in consultations and surgical skills. However, all applicants will be considered. CPD and post graduate certificates encouraged and funded along with excellent in-house clinical support.
Because our employees matter
We recognise that our people are fundamental to the success of our business. Investing in our people, premises and processes is at the heart of what we do. In addition to a competitive base salary, you will benefit from:
Work-life balance
6.6 weeks annual leave including bank holidays Increasing holiday allowance based on length of service Your birthday as a paid day off
 Wellbeing
Private medical insurance Enhanced family-friendly policies, including maternity/paternity/adoption/shared parental and surrogacy pay Cycle to Work scheme Initiatives focused on employee wellbeing Non-accidental injury support
 Development
£1,200 per annum or advanced allowance for referral vets Certificate support Learning and development opportunities via the IVC Evidensia Academy Access to Vetlexicon – our online encyclopaedia provider All our Vets & Nurses can apply for research funding All our Vets get £1000 per annum to spend via our Care Fund Infection Prevention and Control Programme Quality Improvement Programme 
Professional Memberships
BVA membership VDS cover 
Additional
Pawsome Benefits – reward gateway giving discounts and cashback with 100's of retailers Pension – 5% Employee/3% Employer Discounted staff pet care Up to £2,000 relocation allowance
Apply
Your application has been successfully submitted.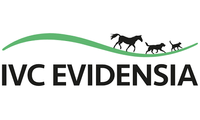 IVC Evidensia's vets, nurses and support staff are its greatest asset - because only their skills, enthusiasm and dedication can make things happen. ...