Clinical Lead
Job Description
We are looking for a new colleague to join us as a Clinical Lead Vet. 
We are a first opinion small animal practice, consisting of 3 Vets, 3 RVNs, 2 SVNs, 2 kennel assistants, 4 receptionists, and a practice manager. We are an RCVS Accredited practice, and ISFM Cat Friendly.
We are striving to establish a passionate team, all working towards the same goals of patient care and offering a wide range of medical and surgical options.
Our practice is not the largest, but consult rooms are spacious, with plenty of storage for your favourite tools of the trade, and all have their own scales, sinks, vaccine fridges and heater/air con! 
Our routine appointments are 15 minutes, and for more complicated cases or euthanasias, we allow for double appointments. Our reception team are very good at their jobs, and are able to triage calls effectively. Our surgical cases include routine neuterings, lumpectomies, and dentals but we also have a diverse range that includes orthopaedics (where appropriate), splenectomies, foreign body surgeries, caesareans, etc. We are open to expanding on this further, dependant on our vets' surgical skills! We have some lovely new equipment in practice, including microscope, diathermy (with monopolar and bipolar capabilities), and hand held dental x-ray, and are looking to upgrade our current ultrasound machine, orthopaedic kits and in house urine analysis. 
We also have the latest in house Idexx analysers, including haematology, biochemistry and Snap test machines, and are able to deal with most things in practice.
As a first opinion practice, we would like someone who is a well-rounded vet, with experience covering consultations, surgeries, and managing in patients (all of which is shared amongst the vets on a rota). Although our other vets and JVPs are available for case support and bouncing ideas off, we would like someone who is able to help lead the clinical team to progress their skills and knowledge.
As the Clinical Lead Vet, you would be the other vets' first port of call, and although we do not expect you to have all the answers, being able to support them with finding the most appropriate option. 
We try to ensure that we are doing the right thing, so regularly review our protocols, and would like the Clinical Lead to be able to provide input and assistance with this too.
Although our Practice Manager deals with any complaints or concerns, there would be some need to help with advising on situations when needed. The position is for a 40 hour week, over 4 or 5 days, with a 1 in 3 Saturday. We are open Monday-Friday 8am-7pm, and Saturdays 9am-5pm. We do open on Bank Holidays, 9am-5pm, which are shared on a rota.
We do not do any OOH work, as this is covered by our local OOH service provider. 
We are keen to find the right person to join our team so we are more than happy to discuss rotas and individual needs. 
We do provide the usual 'pizza lunches' etc. for when we want to celebrate something, but we would rather show our appreciation with a fair and competitive salary, open discussions and job satisfaction. 
Our standard holiday allowance is 224 hours per year, including bank holidays, and this increases to 264 hours after being with us for 2 years.
RCVS and VDS fees are paid for by ourselves, and CPD funding is also available on top of the in practice sessions, with both monetary contributions and allocated days. 
As well as a contributory pension scheme, there are additional benefits including high street discounts and colleague discounts for both within the practice and with Pets at Home.
The salary for this position is £55,000-£60,000, dependent on experience and eventual rota needs.
Apply
Your application has been successfully submitted.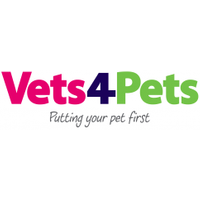 Beyond all else, we're committed to animal health and welfare, and we absolutely put pets first. The most powerful relationships we have are with pets...