Vets4Pets- Veterinary Surgeon
Job Description
Are you looking for a refreshing opportunity? I need a new veterinary surgeon to join my fantastic team.
My dream is to have a practice where my team are the centre of everything we do. We all joined this profession to help our patients and their owners, but the best way of achieving this is to help each other as well. Being a Joint Venture Partner with Vets4Pets leaves me in the ideal position to do this- I can focus on running my practice my way.
I qualified from RVC in 2001 and have always worked in small animal practice including time as a locum and as a senior vet at an out of hours clinic. I opened my practice in 2013 with the aim of growing a clinic to be proud of. I lead a team of amazing colleagues including 2 Veterinary Surgeons, 6 RVN's and a dedicated reception team. This team of very talented individuals means we can offer a supportive environment where we all learn and help each other along the way.
We have all the standard equipment you would expect in a modern purpose-built surgery which we update and add to as we expand and grow our caseload. Worksop itself is well positioned in North Nottinghamshire sandwiched between Sheffield and Nottingham. In less than 50 minutes you can drive into the Peak District or in just 25 minutes be shopping and enjoying cocktails at Meadowhall. We have fantastic train connections from Retford (just up the road) which can see you in Kings Cross London in 1hr45min or if you prefer Edinburgh for a long weekend 3hr30min.
Details of the job
4 day working week (same day off each week)
1 in 3 Saturdays.
No OOH/no bank holidays (covered by Vets Now OOH)
Average working week of 40hrs (this includes paid lunch break)
Salary up to £60000 (depending on experience)
Birthday off in addition to annual leave
Paid membership (RCVS, VDS, BVA, Webinar Vet)
CPD allowance and support
Exclusive company discounts and rewards
Contributory pension scheme
If you are a happy and enthusiastic individual and feel my practice may be the place for you, get in touch.
Apply
Your application has been successfully submitted.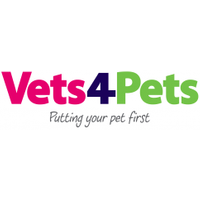 Beyond all else, we're committed to animal health and welfare, and we absolutely put pets first. The most powerful relationships we have are with pets...