Veterinary Surgeon - Full or Part Time
Job Description
 "Having an ongoing culture of learning is one of our core values as a team. As a practice we really do love teaching and training people, that can range from helping new graduates with their first consult, to teaching an experienced vet how to perform a lap' spay."
This exciting position will give you the opportunity to work as part of our busy and friendly team within Milton Keynes. We have regular clinical and team meetings where we audit and ensure we maintain high standards. We are one of just a handful of practices in the UK to be awarded a Green Investors in the Environment award. Our people are a priority for us, and we aim to make sure you are supported and are developing clinically. We also regularly invest in new equipment (K-laser, dental x-ray, syringe driver, flexible and rigid endoscopy, nerve stimulator, laparoscopy, fantastic Logic R8 ultrasound) and have plenty of space (6 consult rooms, 2 theatres and prep rooms, colleague room). Our excellent nursing team are encouraged to assist, for example with x-rays, lab and dental work to make your life easier and the whole team frequently gets feedback as being welcoming and friendly. We've even recently featured on Pets at Home's TV advert! To enjoy a virtual tour of our practice, please click here
This role is for a full time or part time vet, recent and new graduates are welcome to apply. We open from 8am to 10pm so have a variety of shifts within this time. You'll be keen to learn, thrive on variety and also understand how to really look after clients as well as their pets. You'll be working as part of a 10-11 person vet team with interests and qualifications in ultrasonography , soft tissue surgery, medicine and orthopaedics. Very competitive salary plus bonus dependent on experience.
We can also offer a 5K relocation package!
Apply
Your application has been successfully submitted.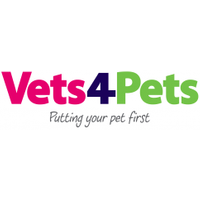 Beyond all else, we're committed to animal health and welfare, and we absolutely put pets first. The most powerful relationships we have are with pets...