Vet Surgeon
The Role 
We are looking for a Veterinary Surgeon to join our team. The day-to-day role includes a mixture of consulting, diagnostics and operating, giving you the opportunity to work up cases and build your own client base. Our varied case load allows individual vets to pursue their clinical interests to support fellow vets achieve the best clinical outcome. 
We are flexible with days/hours ranging from 2.5 - 4 days per week. The shift times will be between the hours of 8:30am – 7:00pm with a mixture of early/late finishes. There will be 1 in 7 weekends depending on recruitment this would only improve. The weekends include Saturday mornings from 8:30am – 1:00pm then on call from 1:00pm – 7:00pm with a 10:00pm check if any inpatients. The Sunday morning sessions are from 8:30am – 10:30am then on call from 10:30am – 7:00pm with a 10:00pm check if any inpatients. Also, one weeknight late checks at 10:00pm (only if inpatients) every fortnight.  
You will also have the opportunity to have some sole charge responsibility at our branch practices. 
The salary for this role is up to £55,000 depending on experience. 
About Us 
We are a large practice with 4 branch surgeries within the local area. We are a friendly, long-standing practice in a countryside location with excellent transport links. We have all the usual equipment including an in-house laboratory, digital x-ray, ultrasonography, endoscopy. We pride ourselves on treating the majority of our cases in house with the luxury of having good links with referral centres when necessary. We are lucky to have regular visiting specialists, including orthopaedic, opthalmology, and soft tissue Surgeons. We have a good variety of clients and cases and encourage all our team to follow their cases whilst seeking help when necessary. We have a really supportive clinical team. 
We have a large team of 8 Veterinary Surgeons, 8 Veterinary Nurses, 4 Student Veterinary Nurses, 2 full-time Animal Nursing Assistants and a large support team. With support from a management team of 2 Clinical Directors, Practice Manager, Head Nurse, Lead Vet and Head Receptionist.  
We currently have team members completing certificates in various areas and are always encouraging staff members to progress and support them through their career. If the candidate is looking to complete a certificate, we are willing to fund/support that for them with the discussion at interview.  
The successful candidate will join our team and be supported and encouraged to deliver excellent customer and clinical care to our clients. We want you to enjoy the mix of consulting, surgery and diagnostic facilities that we have to deliver a uniquely tailored approach to each client and their pet. 
Applicant Requirements 
We are looking for a Veterinary Surgeon to join our team who is confident, friendly, and has a 'can do' attitude. The successful candidate will be looking to continue their career with us, building up a client base and working as part of our team.
We are happy to consider qualified candidates with all levels of experience whether you are just graduating and finding your feet in practice, returning after a break, or simply looking for a new challenge in an engaging and supportive environment. 
Benefits - Subject to Pro Rata: 
Work-life balance 
6.6 weeks including Bank Holidays, plus added long service days when hit 2, 5 & 10 years employment. 
Increasing holiday allowance based on length of service 
Your birthday as a paid day off 
Wellbeing 
Private medical insurance 
Enhanced family-friendly policies, including maternity/paternity/adoption/shared parental and surrogacy pay 
Cycle to Work scheme 
Initiatives focused on employee wellbeing 
Non-accidental injury support 
Development 
Generous CPD allowance of £1500 per vet per year but Axe Valley are always willing to consider certificates/extended CPD. 
Certificate support 
Learning and development opportunities via the IVC Evidensia Academy 
Access to Vetlexicon – our online encyclopaedia provider 
All our Vets & Nurses can apply for research funding 
All our Vets get £1000 per annum to spend via our Care Fund 
Infection Prevention and Control Programme 
Quality Improvement Programme 
Professional Memberships 
BVA membership 
VDS cover 
RCVS fees 
One other Subscription e.g BSAVA 
Additional 
Pawsome Benefits – reward gateway giving discounts and cashback with 100's of retailers 
Pension – 5 percent Employee/3 percent Employer 
Discounted staff pet care 
Relocation allowance up to £2,000 
As a BAME and LGBTQ+ inclusive employer, we are keen to hear from candidates from all minority and diverse groups. As a Disability Confident Employer, we are keen to hear from candidates with disabilities and long-term health conditions and would be happy to discuss any reasonable adjustments needed during the recruitment process. 
Apply
Your application has been successfully submitted.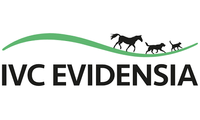 IVC Evidensia's vets, nurses and support staff are its greatest asset - because only their skills, enthusiasm and dedication can make things happen. ...