Registered Veterinary Nurse
Job Description
Registered Veterinary Nurse
Our 24h surgery is looking for an enthusiastic and experienced RVN to join our team.
This role is working 40 hours per week made up of 8 hour weekday shifts that vary from 07:00-15:00 and 13:00-21:00. There is no set pattern of these shifts over the weeks. They are all arranged monthly to work around our colleagues with things such as holidays sickness and college. We understand the importance of a work life balance so you will only have to work 1 in 6/7 weekends! This will be a 10 hour shift with1 day in lieu before and after the weekend on.
We want to allow you to use your nursing skills to their full potential so we offer 3 styoes of shifts which are all shared during the week. These are theatre, hospital and consults.
We are a large experienced team of 11 vets and 11 nurses (not forgetting our trainee nurses and always helpful reception staff) who strive to give the best possible care to our clients and their pets, whilst enjoying working together and providing a positive and fun working environment.
For your dedication and high quality work, we will also offer:
Professional fees (RCVS and VDS) fees paid
Voluntary pension contribution
Voluntary Private health insurance
20% discount at Pets at Home
40% discount Veterinary treatment at the surgery for your pets (Vaccines and neutering for free)
And much more!
Apply
Your application has been successfully submitted.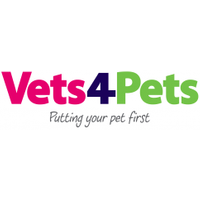 Beyond all else, we're committed to animal health and welfare, and we absolutely put pets first. The most powerful relationships we have are with pets...