Veterinary Surgeon
Veterinary Surgeon - Full or Part Time
Are you interested in becoming part of a wonderful friendly team? We have been open for a year and are now expanding. We already have an excellent reputation in the area and are now looking for an enthusiastic and professional individual to join our new and vibrant team.
You will be working alongside an experienced and helpful team including our joint venture partner, who is a surgical certificate holder, a very experienced medical biased part time vet, two senior nurses another nurse and 2 wonderful CCAs. We also have an in-house Physiotherapist and regular visiting orthopaedic specialist.
Our aim is to provide excellent gold standard patient and client care whilst having a fun and friendly family ethos. We value your strengths and opinions and have an open and approachable atmosphere. Your happiness is important to us, as we strive for the highest possible standards, we will work hard but have fun and laughter whilst doing it!
The new practice is bright, spacious, air-conditioned and is purpose built to industry leading standards and will have state of the art equipment including digital X-ray, dental Xray (the nice easy handheld one not the horrible wall mounted one!), PRP machine, oxygen generator, ultrasound and in-house laboratory facilities.
Special interests will be encouraged and supported. Are you cheerful, down-to-earth and enthusiastic with a genuine interest in animal welfare? If so you will fit right in. An eagerness to learn and evolve is essential and as a progressive practice, we strive to provide opportunities for you to develop your skill set. We are interested in your ideas and opinions and are a fully inclusive team.
We value work life balance and always have a full hour lunch break and finish on time (which is very rare in this industry!) Being a new practice are lucky to still have time to spend with our clients and time to think about cases rather than being flat out busy every single day.
By joining us in this rewarding position, you will be part of a passionate team who are dedicated to provide world class clinical care at the very heart of the community. Come and join our work family!
We can be flexible so full or part time would be considered.
This position will include Saturdays only on a rota basis and no OOH.
We are an Equal Opportunities Employer.
Apply
Your application has been successfully submitted.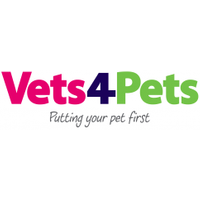 Beyond all else, we're committed to animal health and welfare, and we absolutely put pets first. The most powerful relationships we have are with pets...