Veterinary Surgeon - Full or Part Time
Job Description
Seen this before?
 "We are a friendly and supportive team"
Bored of reading this?
 "We have all of the usual toys"
Asleep yet?
 "Attractive salary"
.........well wake up and pay attention, because you may be just the super-hero that we need.
WORRIED ABOUT A LACK OF EXPERIENCE?
No problem, you will have a mentor called Cath, who is 22 years qualified, is VetGDP certified and has trained one of our assistants from being a new graduate to now doing her own BOAS surgery. Also you would be eligible to join our "New Graduate Scheme"
WHO ARE OUR TEAM?
We are currently 4 vets (2 owners, each being 22 years qualified, and 2 assistants, who are 2.5 years qualified and a new graduate), 2 RVN's and 3 VCA's, as well as 5 receptionists (3 work each day).
WHERE WOULD I FIT IN?
We believe in having a fresh team every day and understand the importance of interests outside of work. To achieve this all of our vets work a 4 day week, no weekends and no OOH. This means you would do a 4 day, 40 hour week, with the last appointment of the day being at 6pm.
WHAT DOES THE ROTA LOOK LIKE?
Did you ever work at a practice where the rota was never the same from week to week, or you only knew the rota for the next 2 weeks? Annoying isn't it? 
We believe in simple. So that means that the rota is the same every week, only changing if someone is away. So on the same day every week you may be consulting (8:30 – 10.30am, 12 – 1.30pm and 4-6pm), operating (8:30 - 9:30am consults, 9:30 – 4pm ops, 4-6 consults) or both (similar to consulting but on back-up ops, you assist ops between consults)
WHAT IS THE SALARY?
This would depend on your level of experience, but starting at £32,000 for a new graduate, rising to £55,000 for those comfortable with non-routine surgery and their own decision-making.
WHAT ELSE IS THERE TO THIS POSITION?
•  Above all, the ability to have a laugh, when the pressure is off
•  The opportunity to either partake in CPD or advance to the next level with a certificate (our assistant Jodie is currently studying for a certificate in diagnostic imaging)
•  Be part of a team, always looking to improve (clinical meetings, 2-way dialogue with changes, environmentally-conscious, management ready to listen)
•  Teach us new methods or approaches (we don't claim to know everything)
•  Perks such as Pension, Annual pay reviews, Colleague discounts at the practice and PetsAtHome, opportunity to join massively-discounted private medical insurance with AXA to protect you and your family
Apply
Your application has been successfully submitted.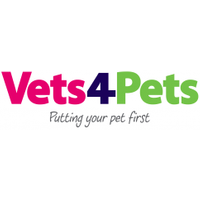 Beyond all else, we're committed to animal health and welfare, and we absolutely put pets first. The most powerful relationships we have are with pets...