Veterinary Surgeon
We are a "family" that really enjoy their working days together. We all support each other and aspire to provide the highest standards in client and patient care. We have a wonderful, dedicated 5 vet team working closely with our fantastic, experienced team of Veterinary Nurses and our warm and friendly support staff. Working together in a large, purpose built practice that provides a really light, spacious, modern and low stress environment for us to work in.
We are a 100% small animal practice with a varied caseload including orthopaedics. We have a progressive attitude and are inclusive in our approach to change. We work up our cases thoroughly and understand the importance of continuity for both client, patient and clinician. We have a wonderful, loyal client base who you will grow to know well during your time here. A large number of our clients have been with us for many years and take advantage of our fantastic pet health plan, which is great for offering affordable, preventative care.
Northamptonshire is a lovely rural county to live in and accommodation is plentiful and reasonably priced. Cambridge and Milton Keynes are an easy drive and London a short train journey. If you want to enjoy doing your job really well with great people, have plenty of time to talk to your colleagues and your clients and still have plenty of energy left to enjoy your time outside work please come and visit us and see for yourself how much we enjoy being vets and nurses.
We have all the equipment you will need when you come to work in a quality practice. Dental suite with digital x-ray, new ultrasound with colour, two K-Lasers, digital x-ray, endoscopy, full in-house Idexx laboratory, gold standard anaesthesia using Humphrey ADE circuits, multiparameter monitors, patient warming, oxygen generators and more. We are using Sevoflurane and Alfaxan as our anaesthetic agents.
The Role
Our practice would be a great place to work for a Veterinary Surgeon with some experience looking to take the next steps in their career, your role would be varied with a good mix of procedures and consultations, for a more Senior Veterinary Surgeon there may also be the opportunity to get involved with some mentoring and management roles. We encourage and support all CPD up to CertGP and AVP level. At present we have one AVP in medicine and two studying for AVP status in orthopaedics and dentistry.
Small Animal Veterinary Surgeon
Full or Part time applications considered
4 days per week
Just 1 in 3 Saturday mornings
No OOH's duties
No Sundays
Apply
Your application has been successfully submitted.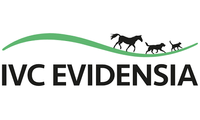 IVC Evidensia's vets, nurses and support staff are its greatest asset - because only their skills, enthusiasm and dedication can make things happen. ...