Client Care Advisor
Job Description
Client Care Assistant
An exciting opportunity has arisen for customer focused individuals to join our brand-new state of the art facility from the first day of opening in September 2022!
The successful individual will join our friendly and fun team of 15 Vets, 15 RVN's, 6 Apprentice SVN's, 10 VCA's, 10 CCA's and 3 practice managers.
We are grateful for all of our team and their specialisations including: Surgery and Medicine certificate holders supported by 14 other vets working towards certificates in Emergency and Critical Care, Diagnostic imaging, Cardiology, Ophthalmology, Small Animal Medicine, Small Animal Surgery, Exotics and Endoscopy.
The brand new, modern, state of art Advanced Practice in Stanway is designed and built with 3 objectives in mind: great client journey, excellent patient care and equally important, great working environment for our colleagues.
The focus of our CCAs is to provide an exceptional service to our clients and the best care possible to their pets, providing a link between clients and the clinical team. The ability to build strong relationships with our clients, their pets and the practice team will be critical to your success. Therefore, having experience within customer care or veterinary services would be ideal.
The position of a CCA is to provide friendly customer care and support throughout the entire customer journey. We are looking for a calm, attentive individual who will always focus on the clients' needs and can remain composed in the event of a veterinary emergency or challenging circumstances. You will answer the phone and greet clients, as well as offering support, guidance, and expertise. You will also be required to manage appointments, payments, and administrative tasks confidently and conscientiously. Computer literacy is, therefore, essential.
You will be part of the journey from the excitement of the clients' beloved pets' first vaccination, during periods of illness, and right up to offering condolences and support when difficult decisions must be made. The individual suited to this role will be dedicated to ensuring our front of house standards are maintained to the highest levels. Your passion for service must be matched with your love of pets. Thus, giving job satisfaction daily. This is a full-time role working 40 hours per week to include weekends on a rota basis, creating a good work-life balance. Our surgery is close to a great selection of local amenities and public transport links, including Colchester train station.
Keypoints:
•  You will thrive in a busy environment, and importantly love animals!
•  Love customer service and providing great client service
•  Full time role of 40 hours per week
•  Shifts will be a mixture of front of house, call centre and admin- covering a great variety day to day! If you share our passion for delivering outstanding pet healthcare, great customer service and would like to join our team we would love to hear from you.
We are an equal opportunities employer
Apply
Your application has been successfully submitted.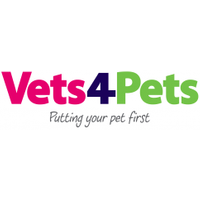 Beyond all else, we're committed to animal health and welfare, and we absolutely put pets first. The most powerful relationships we have are with pets...